High inflation, rising central bank interest rates, increased debt costs, concerns over economic growth and the war in Ukraine changed the environment to invest. Real Estate investors seem to pause and reassess their expectations. So, it's all about thinking of diversification, source or returns and possible risks and come up with opportunities.
Fundamentals remain unchanged: high rental potential, low supply in logistics, demographic changes in healthcare, high employment to support office demand, urbanisation meets little residential supply. The possibilities are being discussed in all countries and sectors.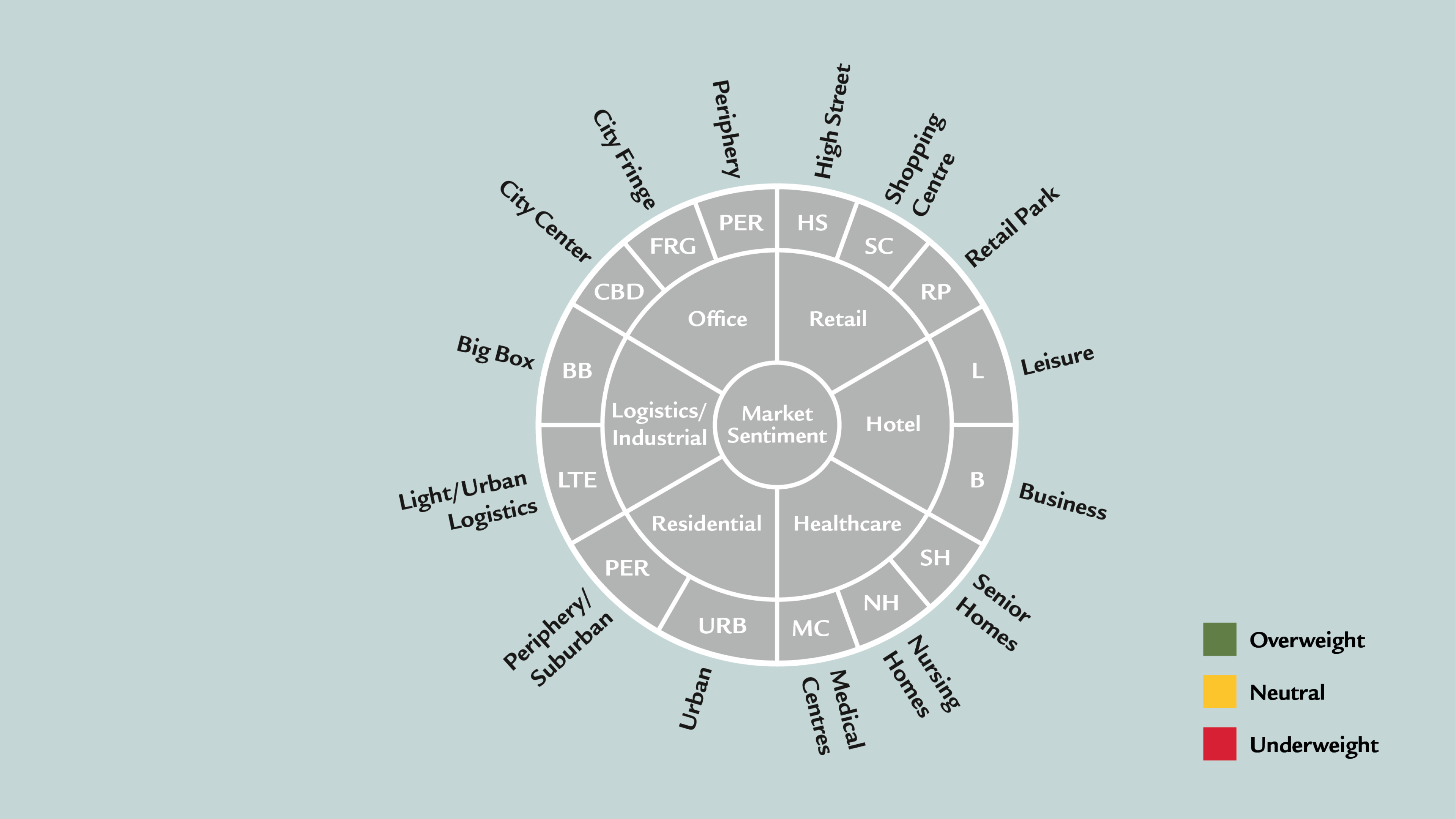 Overweight indicates that as of today we recomment investing in relatively higher share in a given category; the assessment factors in current and future socio-economic and real estate data. The assessment takes an absolute view and is not relative towards other categories/countries.

Market investment – Europe
(Scroll down for further details on the individual countries)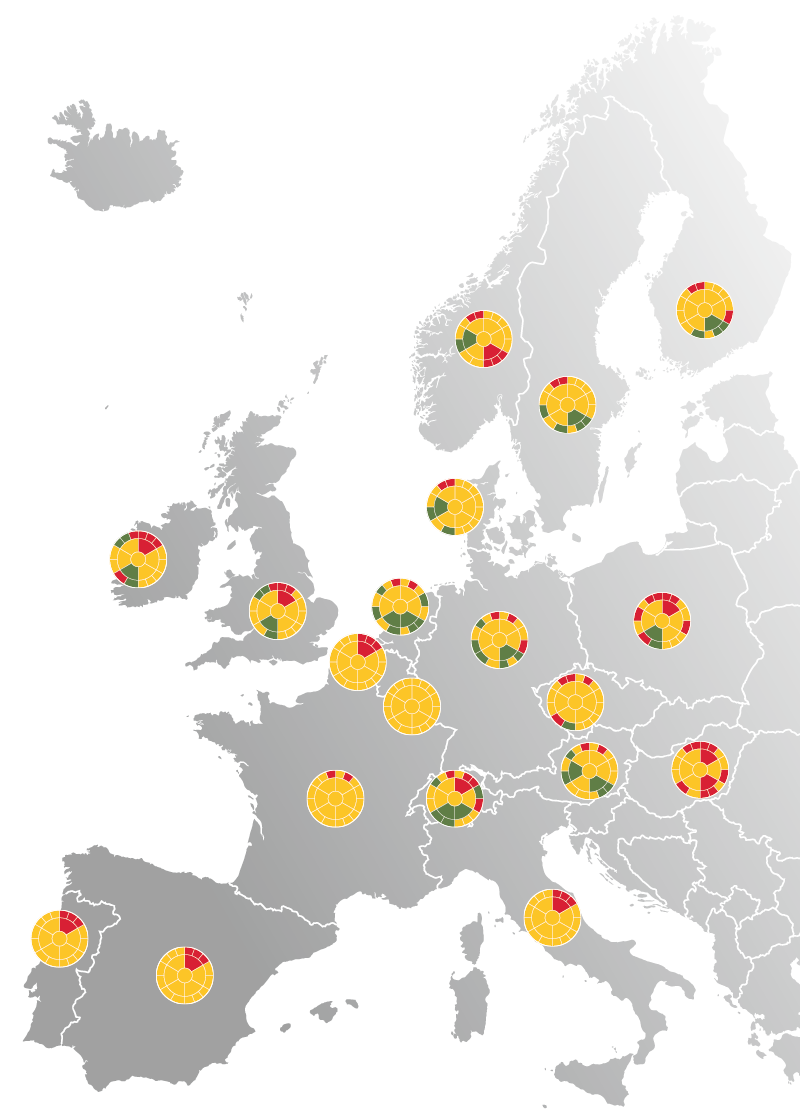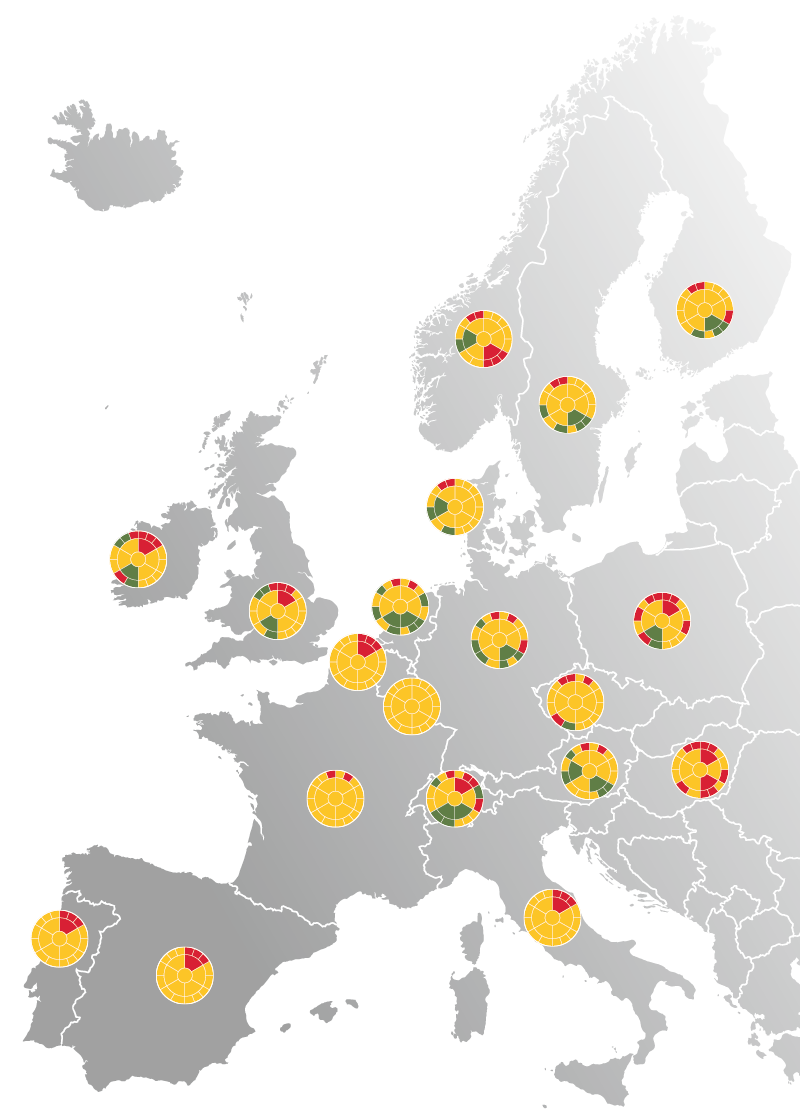 Market investment - Europe
United Kingdom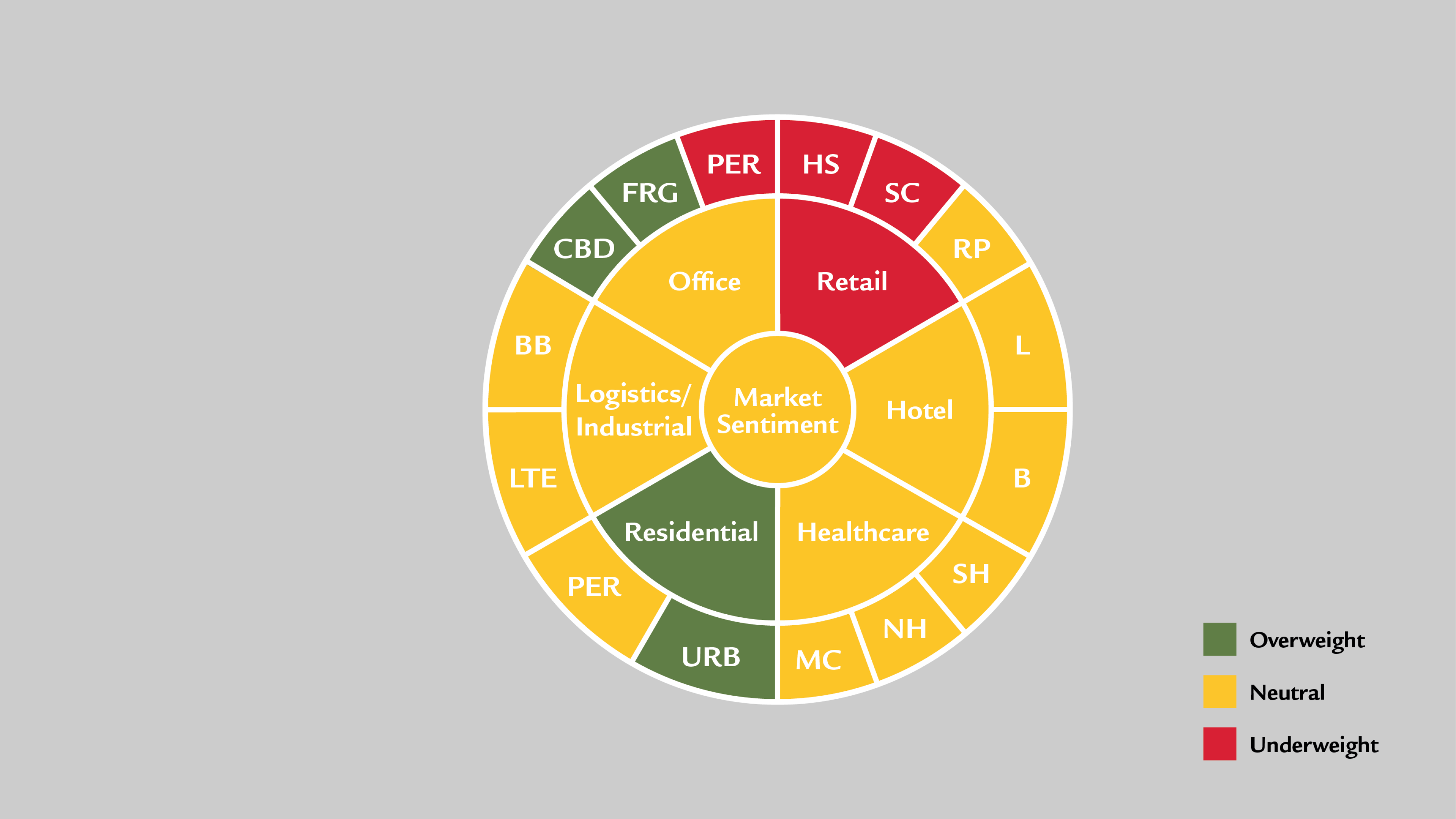 France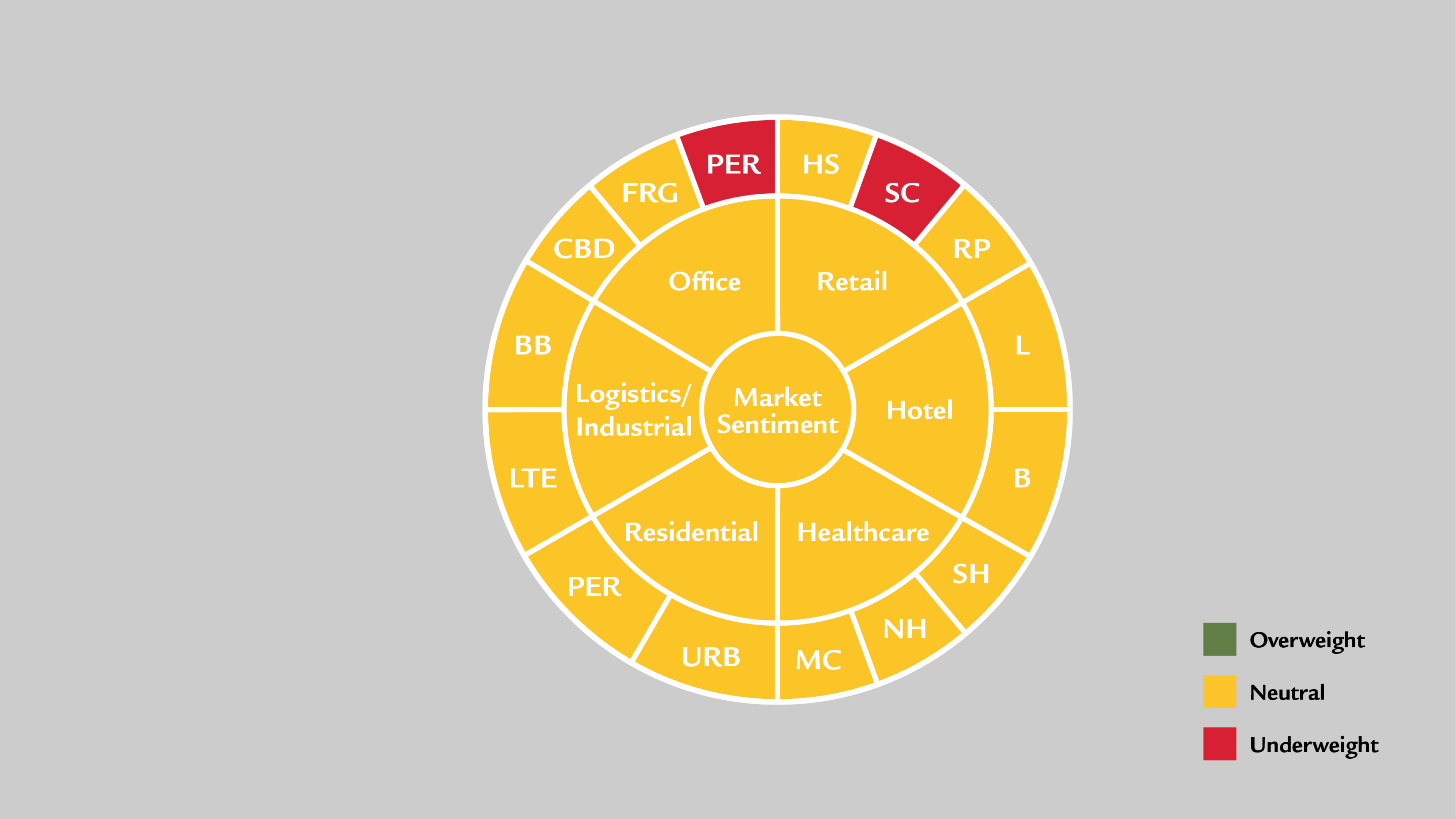 Germany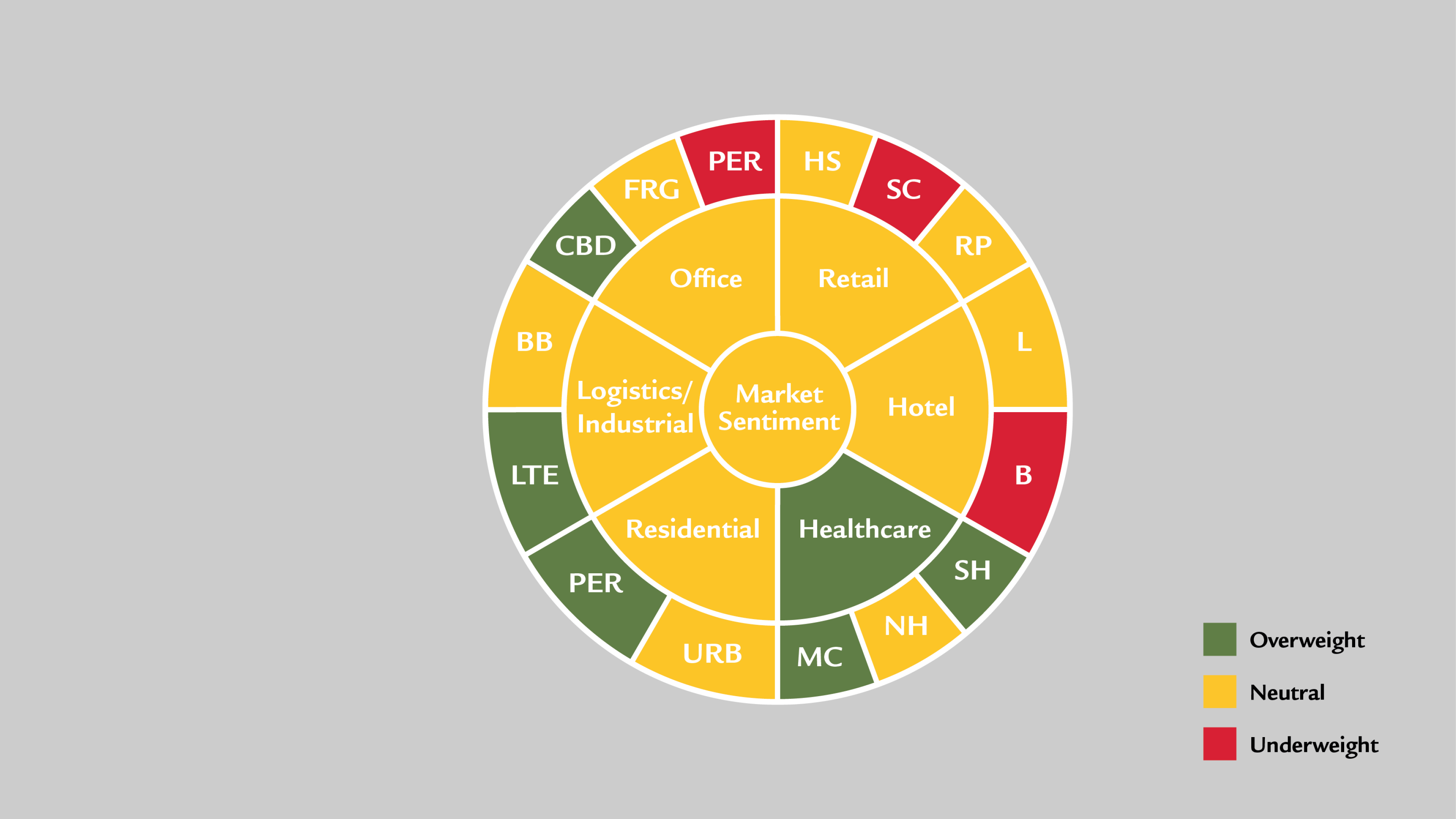 Switzerland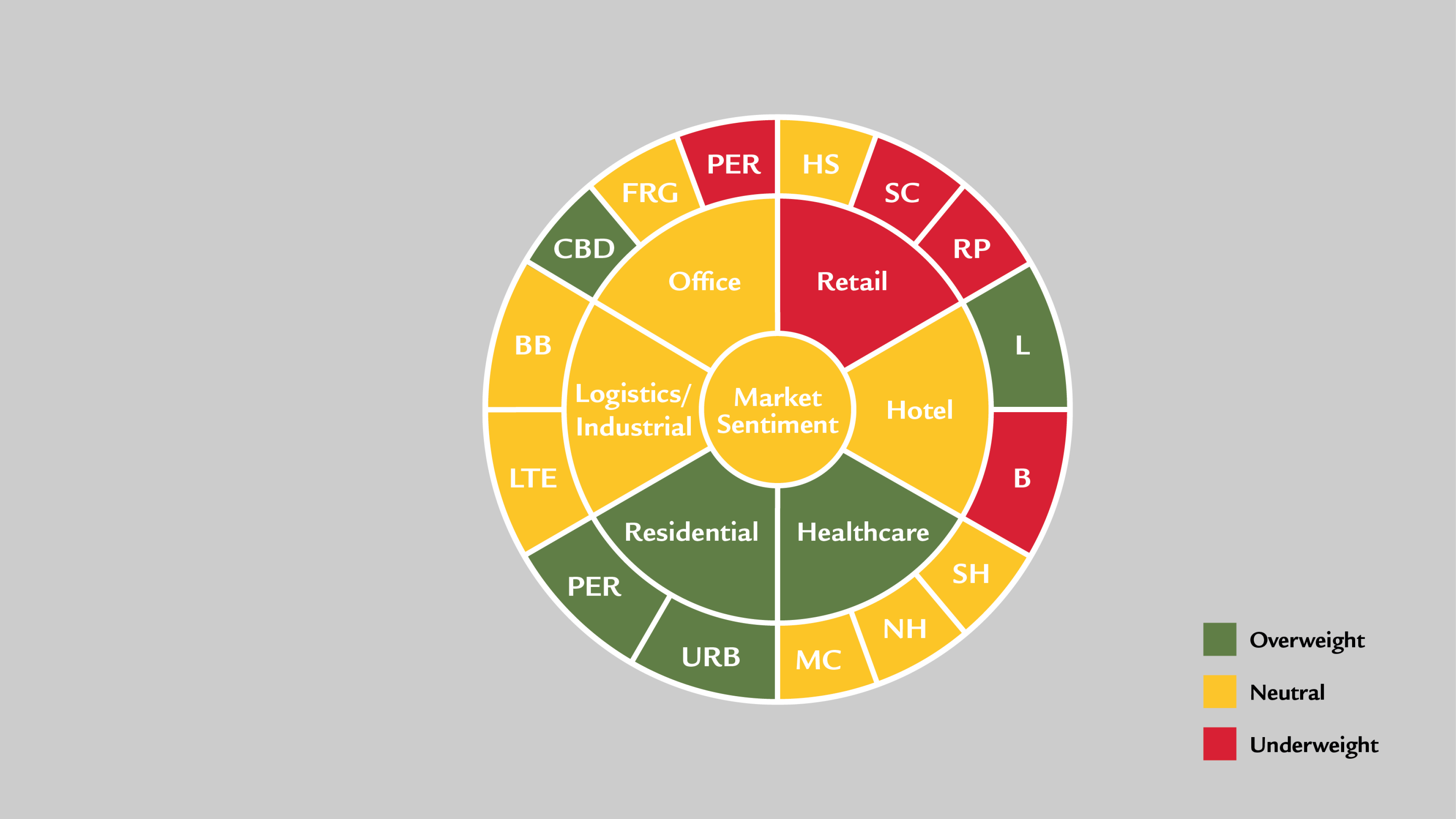 Benelux, Austria, Ireland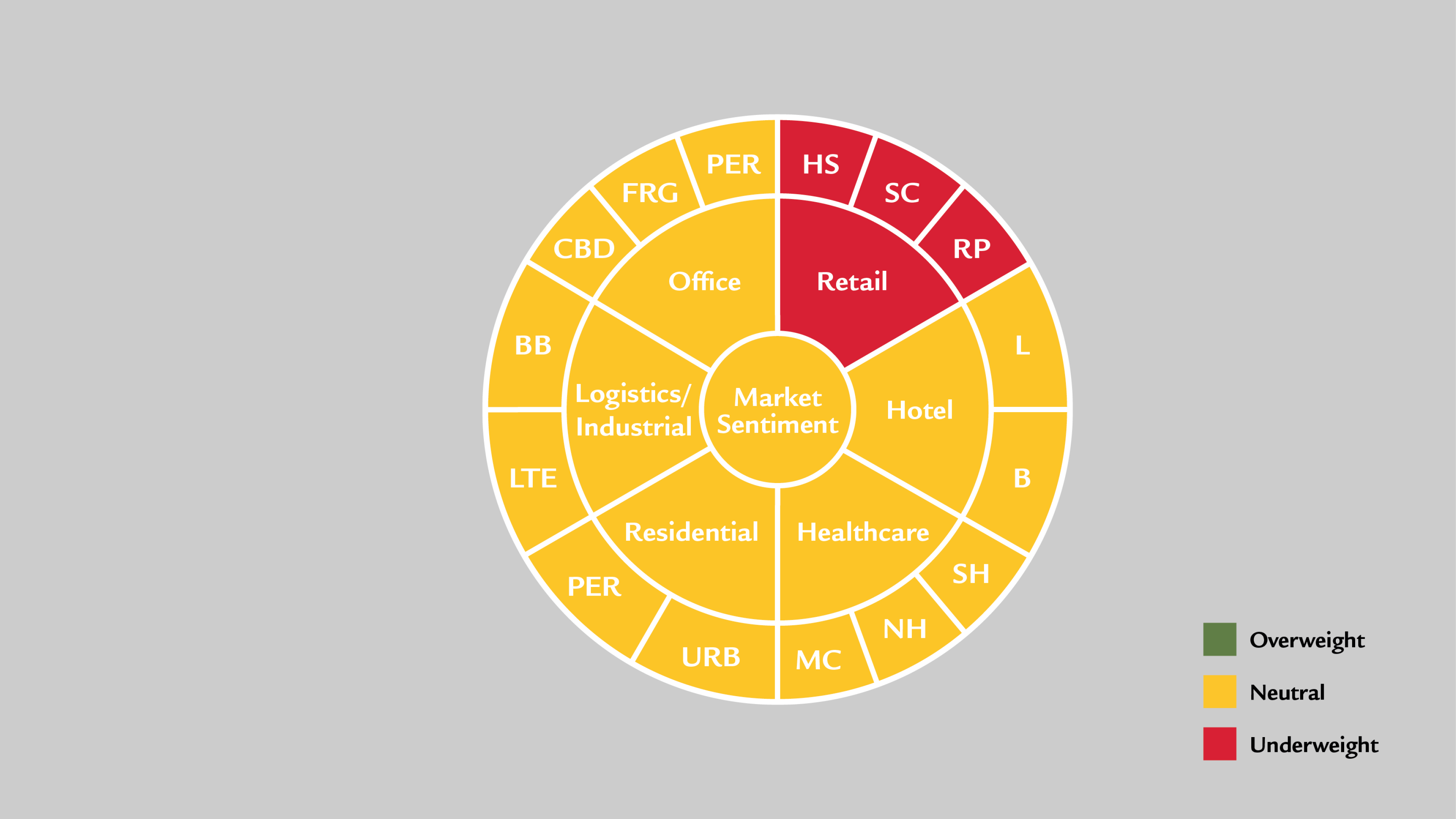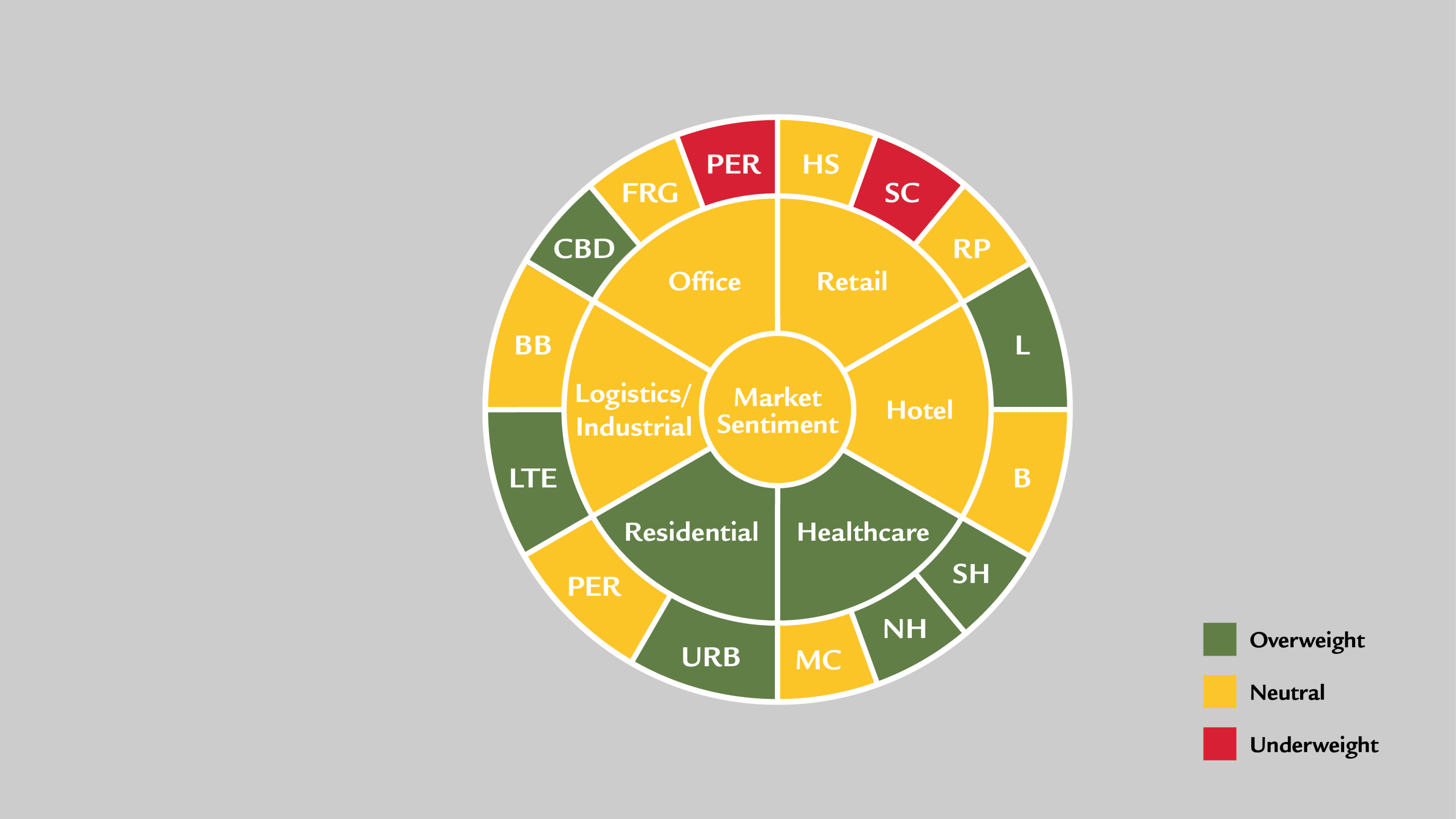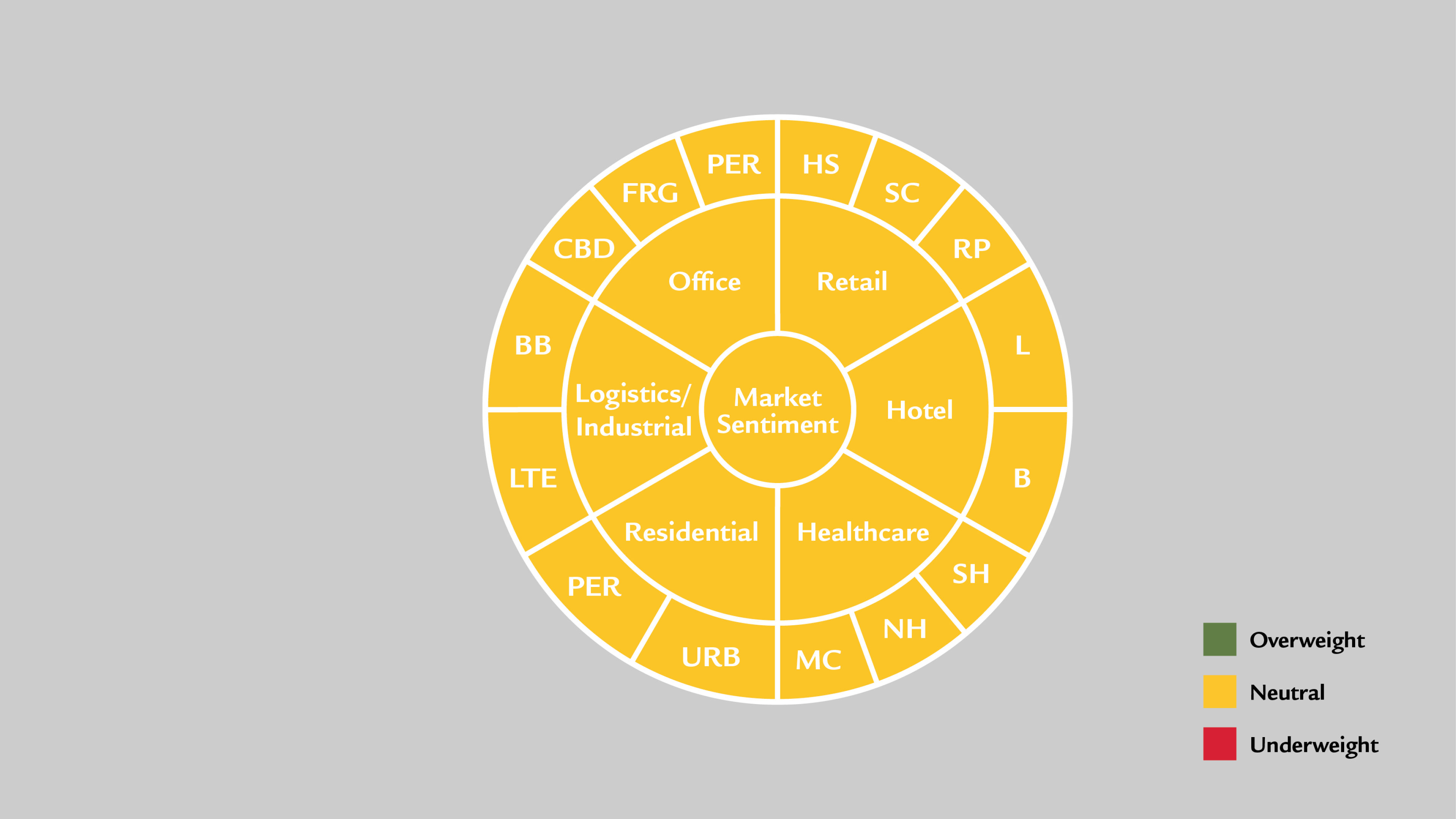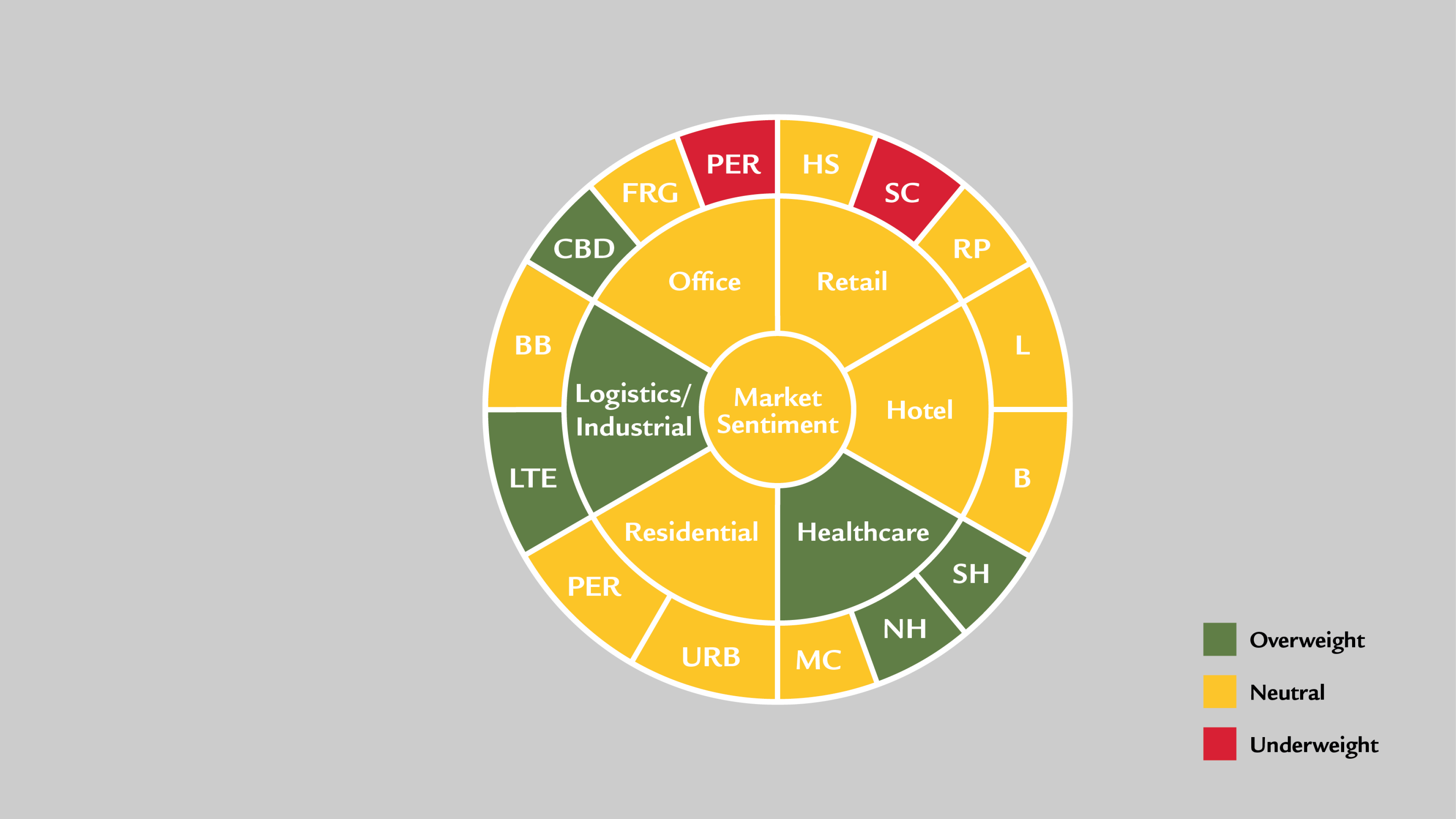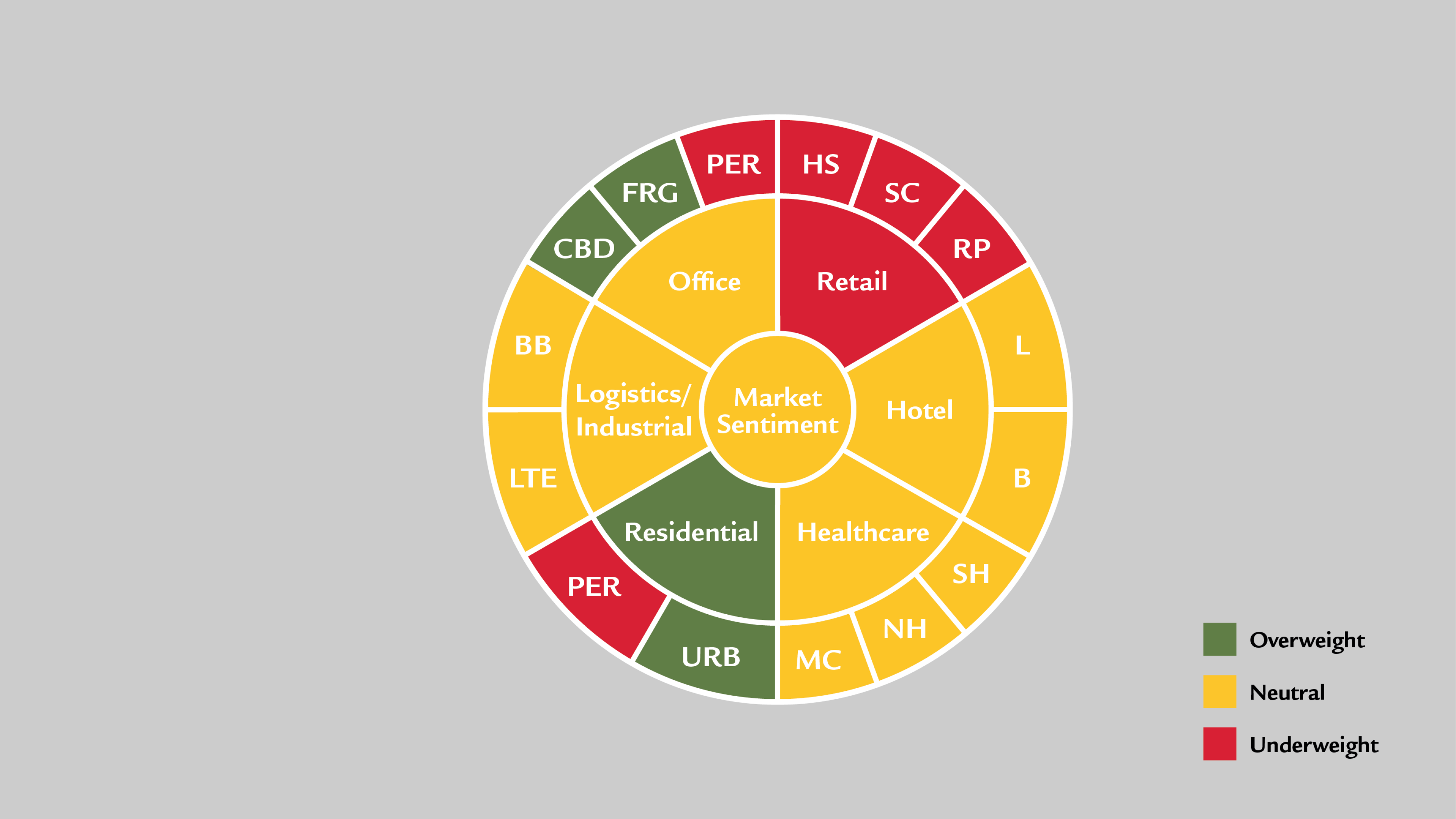 Sweden, Norway, Finland, Denmark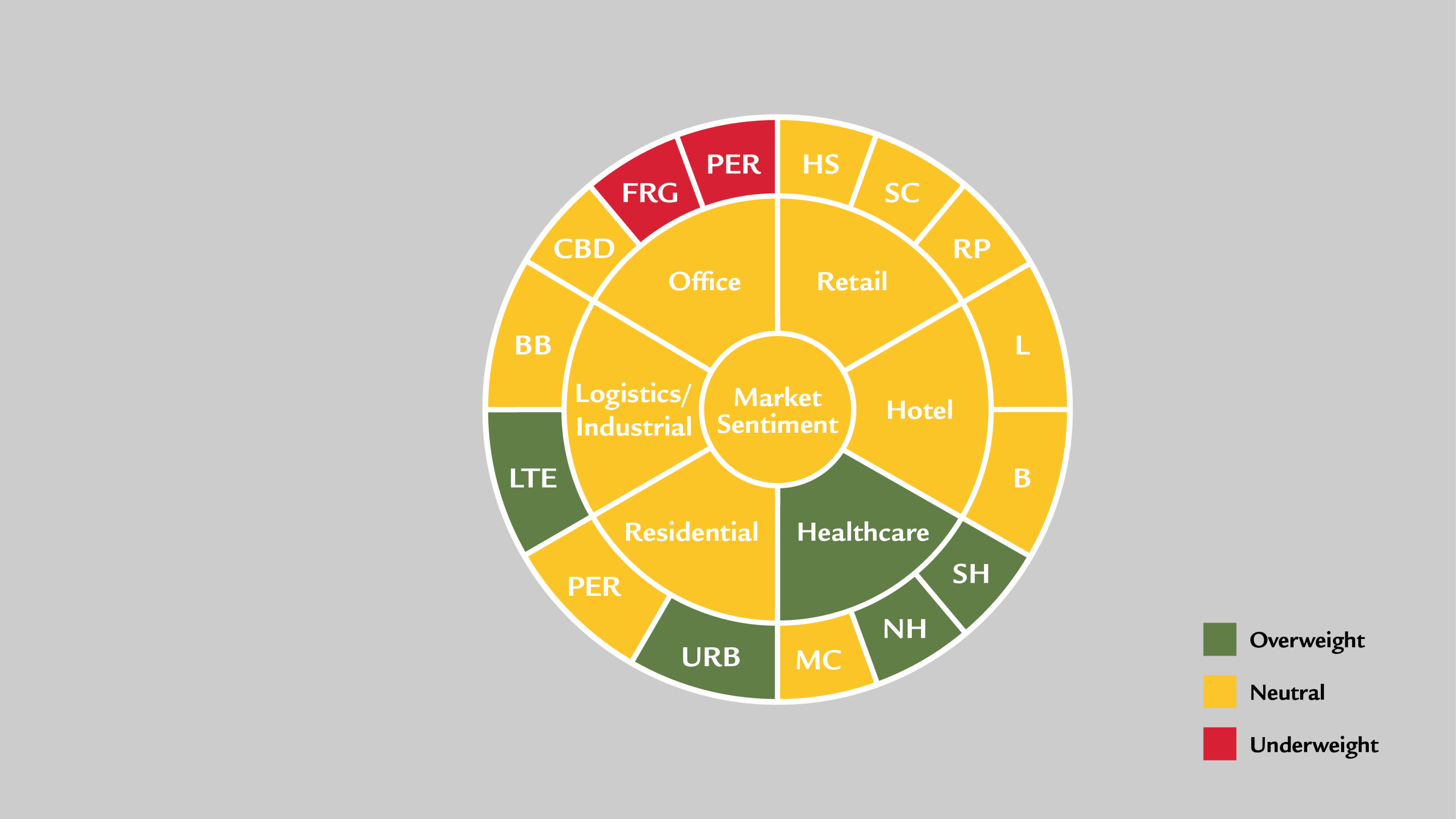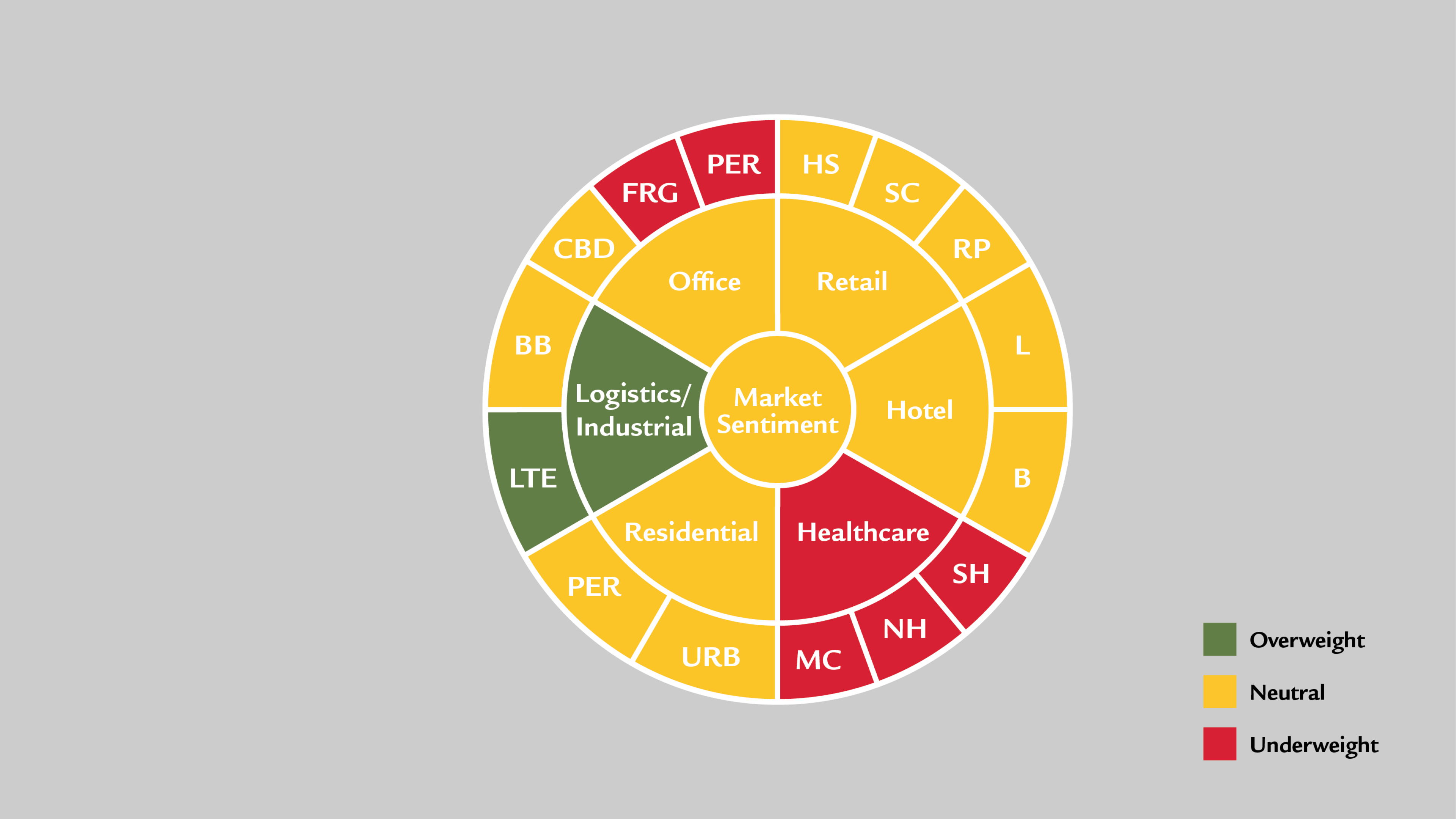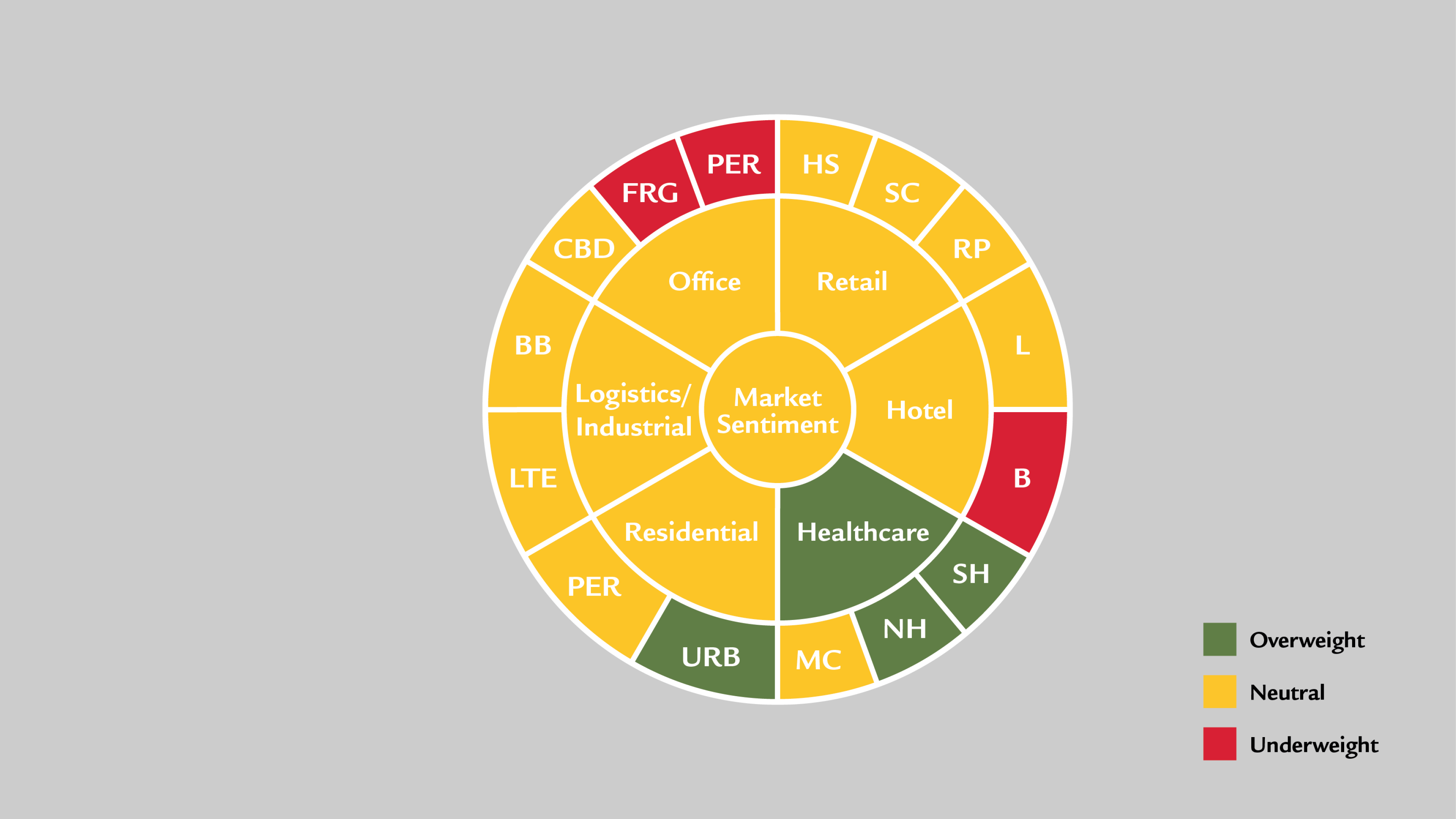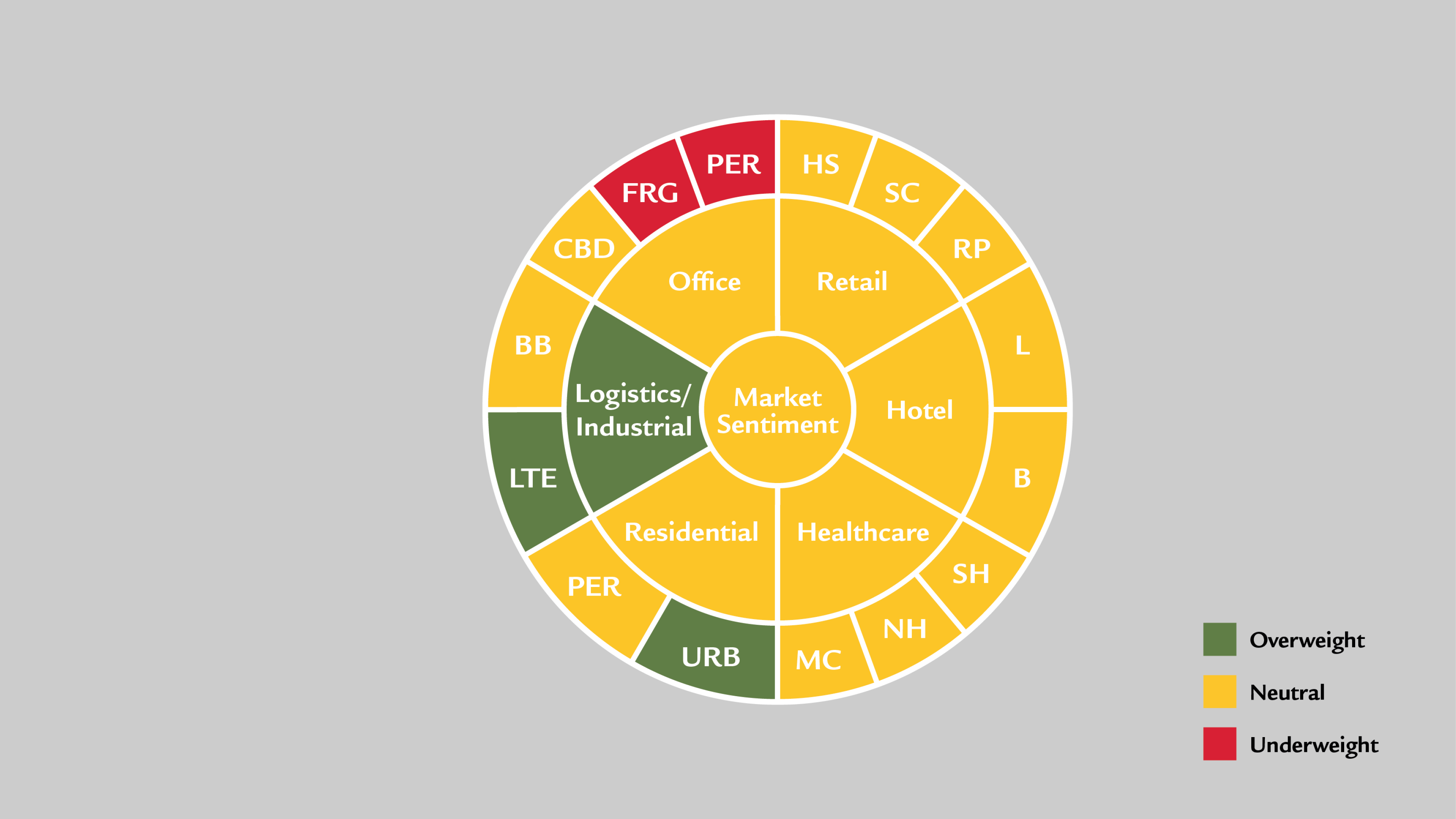 Poland, Czech Republic, Hungary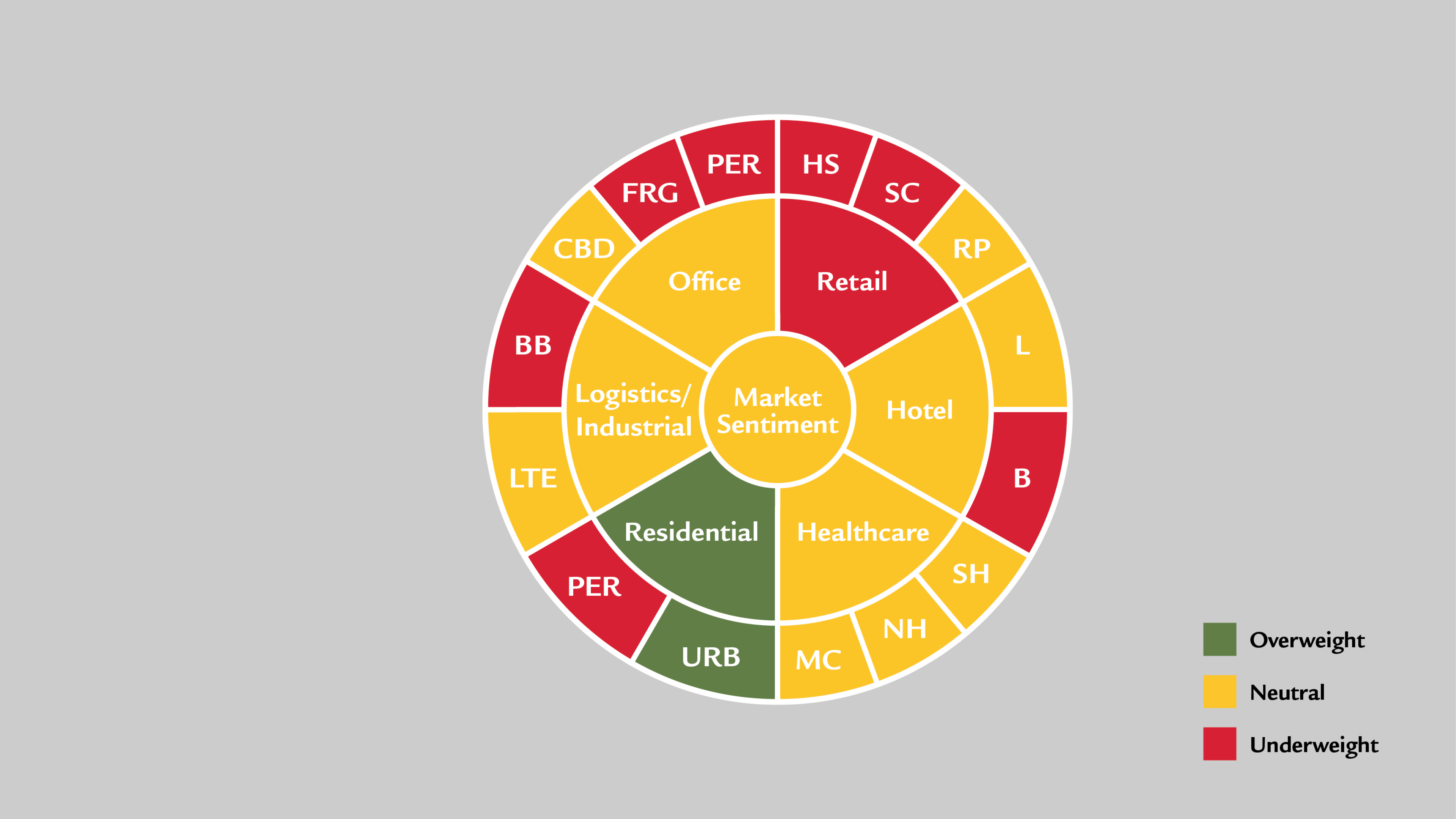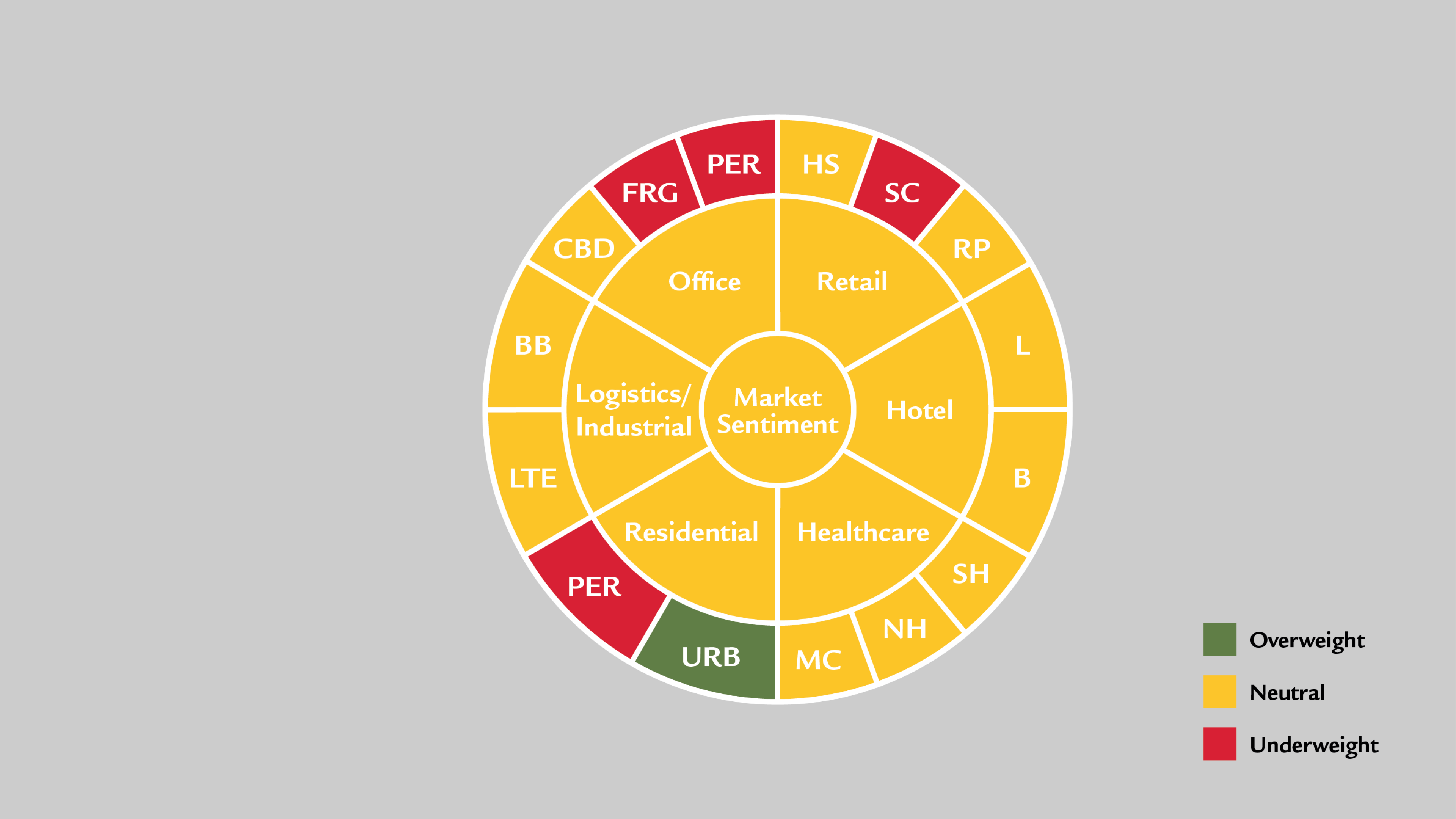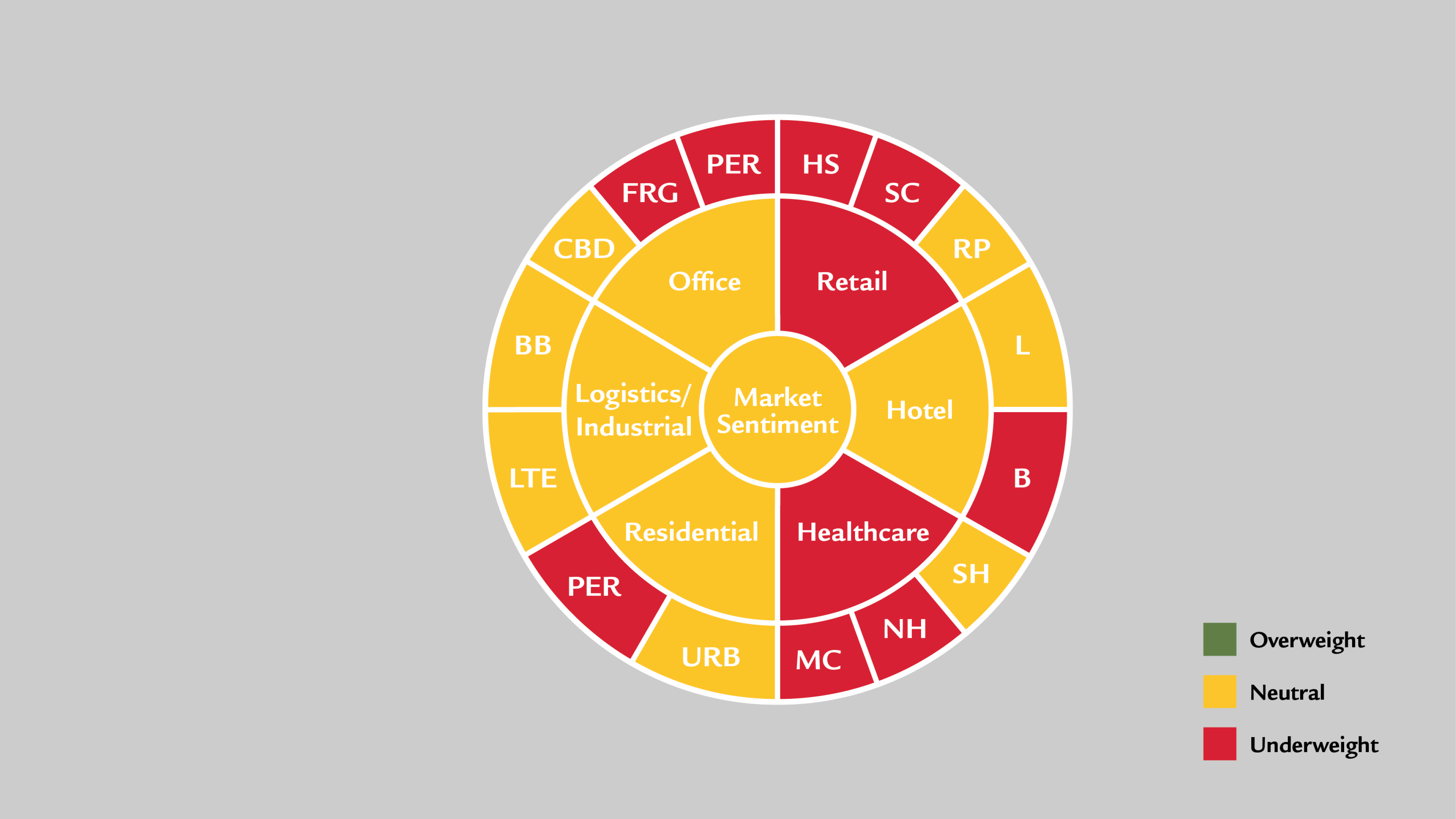 Italy, Spain, Portugal