Asia is taking the lead in the recovery process, while the gap to pre-crisis levels in Latin America remains large. COVID-19 infections to remain an issue, as emerging markets are at the back of the queue in hunt for vaccines. China: amid strong recovery monetary and fiscal stimulus to be gradually phased out in 2021.
Number in focus
Turkey's economy experienced a sharp rebound in the third quarter this year, growing by 6.7% from a year ago - the highest growth rate reported among major economies. While a strong stimulus campaign – including a government-led credit push – boosted consumption and investments, it also exacerbated economic vulnerabilities, which led to a slump in the Turkish lira and higher inflation. Consequently, the new central bank governor raised interest rates by 475bps to 15% in November, but more hikes might be needed to stabilise the currency and bring inflation down. 

Chart in focus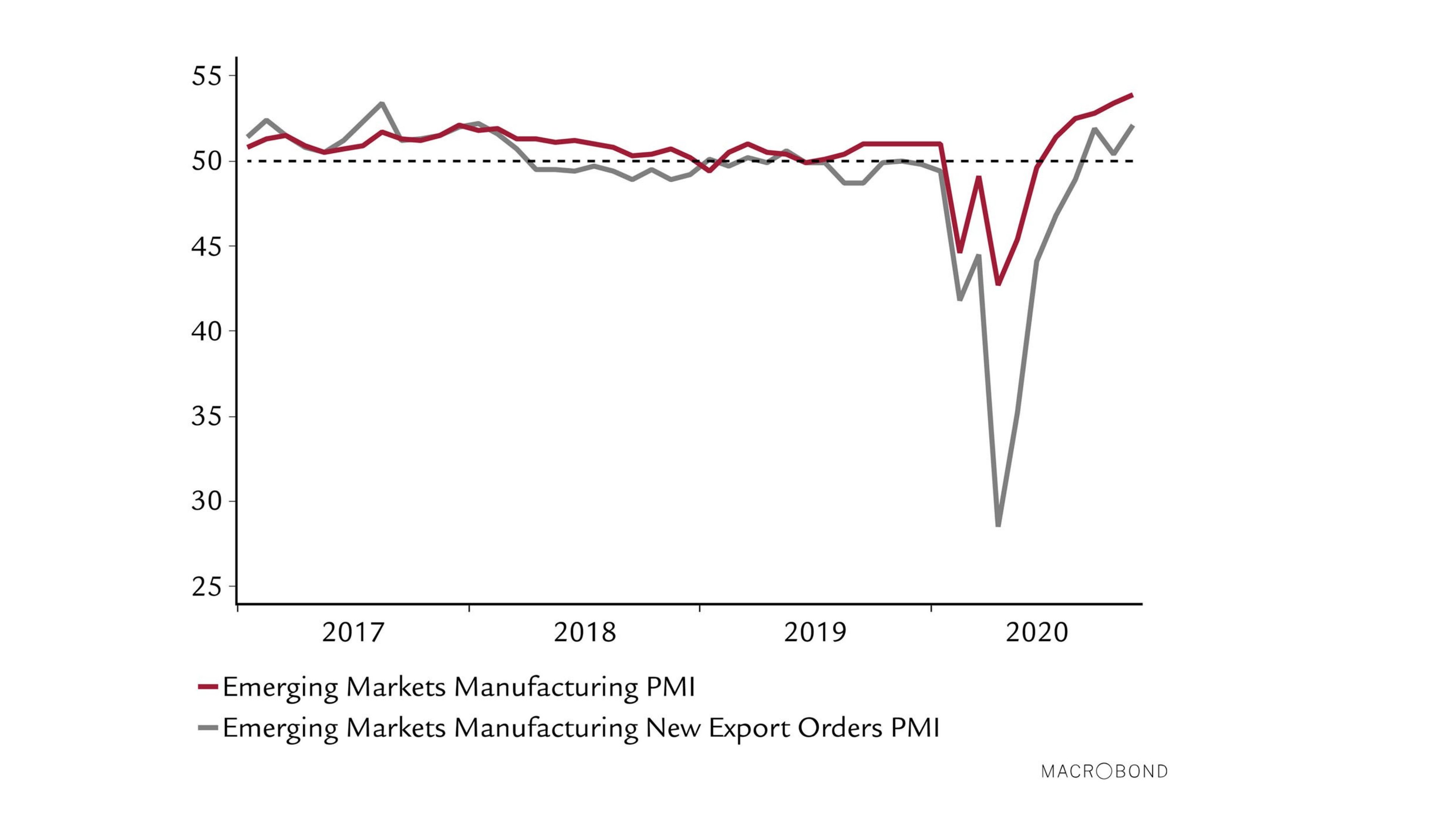 For a fifth month in a row, the Emerging Markets Manufacturing Purchasing Managers' Index remained in expansionary territory above the 50-point mark, reflecting an ongoing gradual recovery after the sharp economic contraction induced by the pandemic in spring. More recently, also export orders crossed the 50-point mark, showing that global demand remains
solid. Stricter containment measures, especially in the western world, to tackle the second coronavirus wave have been more targeted compared to spring and mainly impact the services sector, while industrial activity keeps running.