The head office of Swiss Life Asset Managers is located in the heart of Zurich. We employ a total of around 1200 people in Switzerland (including Livit employees) of more than 35 different nationalities.
We offer talented people who are fully invested the opportunity to work on multi-faceted tasks in a high performing team and to grow both professionally and personally.
Would you like to work at Swiss Life Asset Managers? What you can expect from us: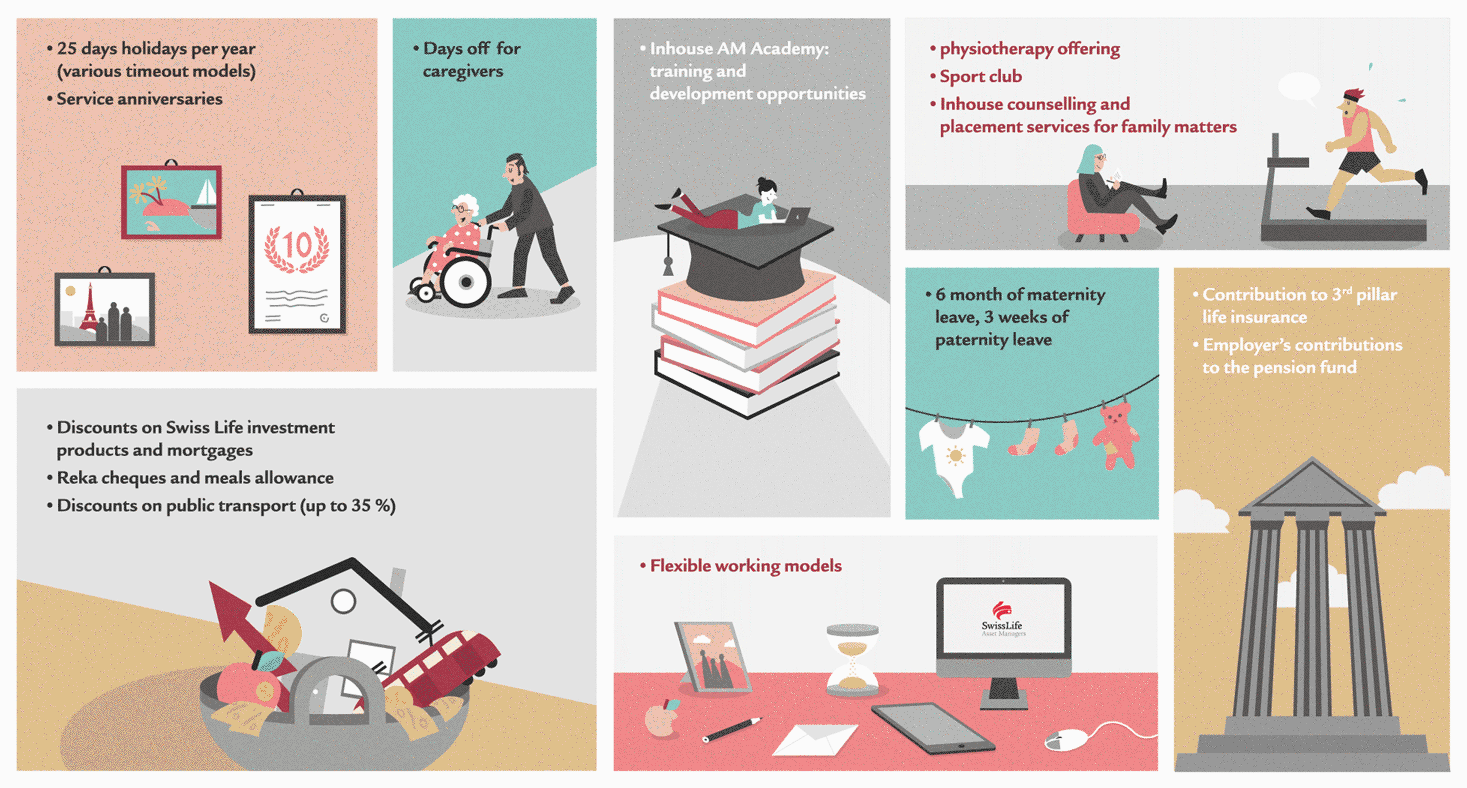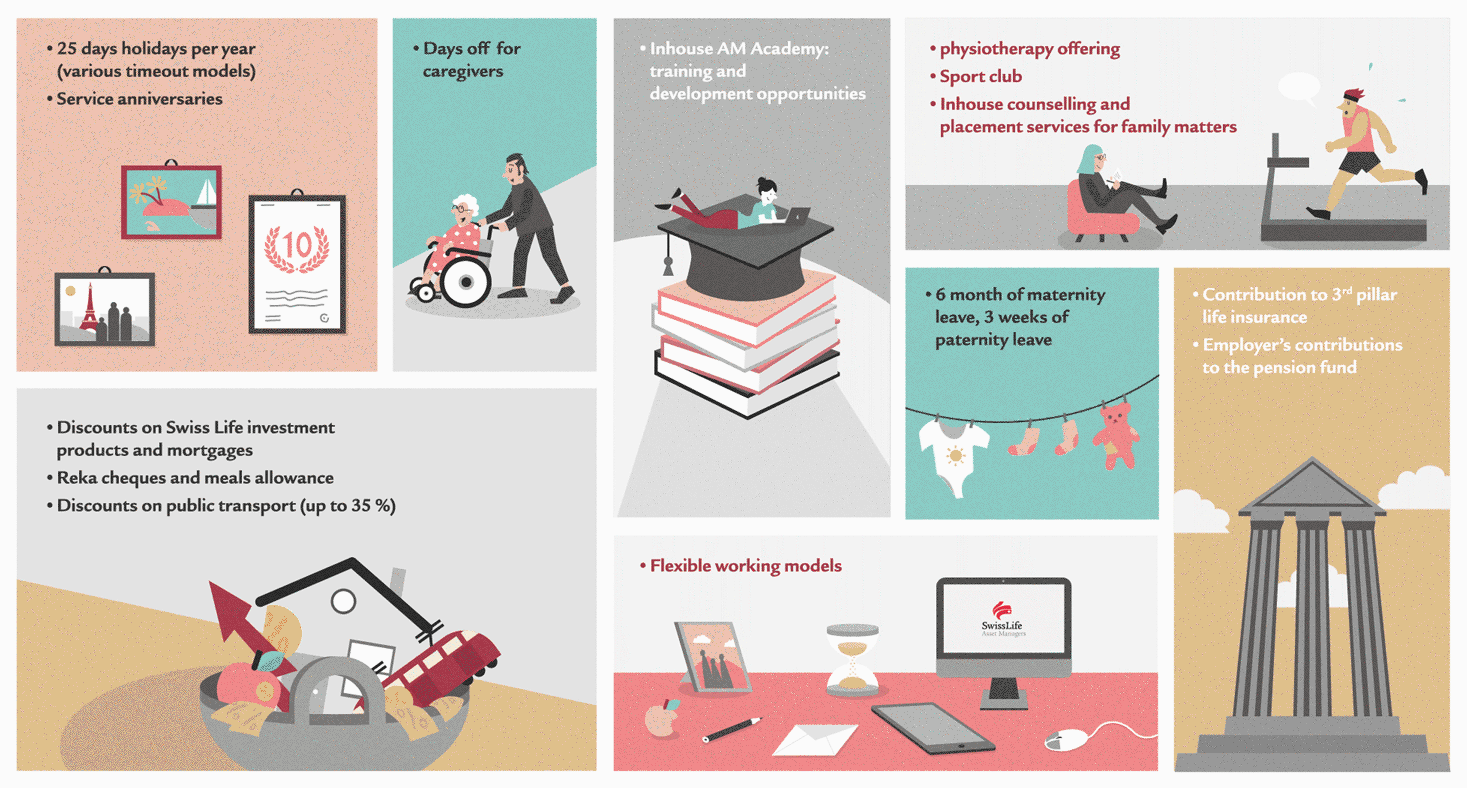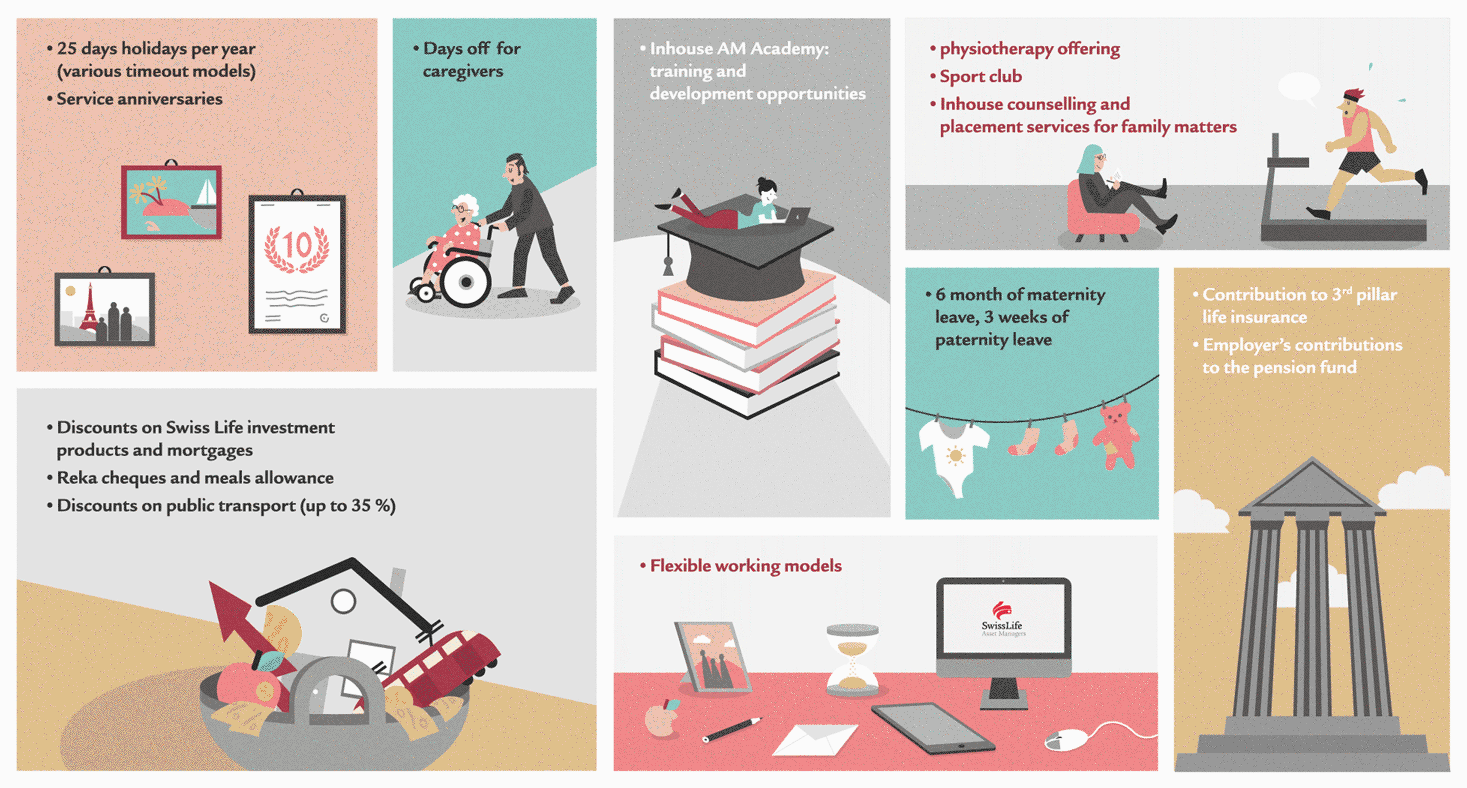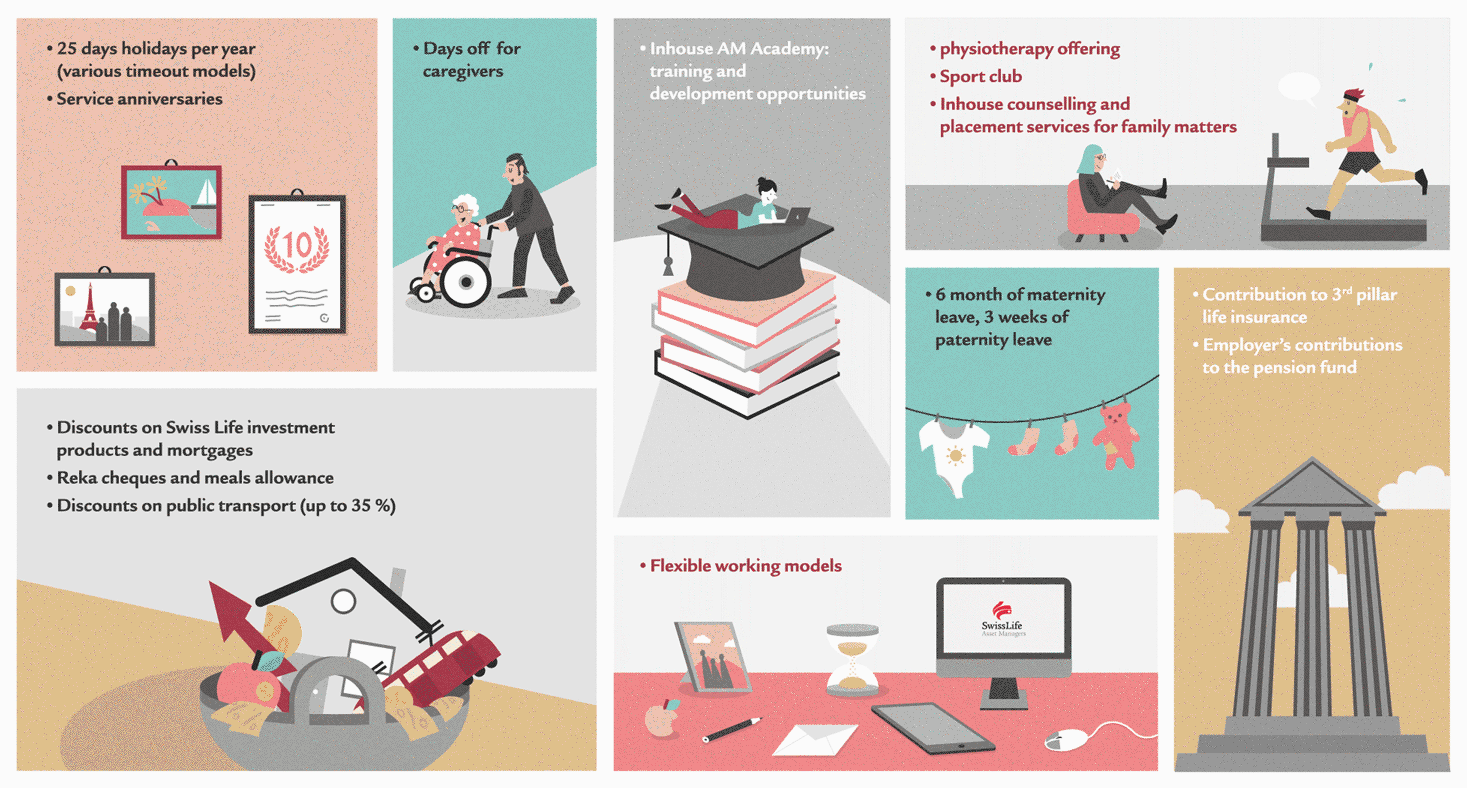 Our employees are our most valuable asset. At Swiss Life Asset Managers, we place particular value on compensating them fairly and in line with the market. In addition to the basic salary, compensation consists of a bonus dependent on the company's success and personal performance. Full-time employees are entitled to a minimum of 25 days of holiday per year. We celebrate service anniversaries every five years. Our employees also benefit, for example, from discounts on Swiss Life investment products, mortgages and partner offers.

We are there for our employees – in any eventuality. We provide above-average benefits in the event of accident and illness. We also offer a discount of 65% on the premium contribution to 3rd pillar life insurance and pay an average of 70% employer's contributions to the pension fund (savings and risk contributions).

There are many advantages to working at Swiss Life Asset Managers. We offer our employees attractive discounts in the following areas: Swiss Life investment products; Mortgages and financial planning; Conditions with partner companies; Public transport (up to 35%); Reka cheques and Meals allowance.

We address the individual needs of our employees and aim to create optimal operating conditions. Employees of Swiss Life Asset Managers can work with their manager to determine the right working time model for them (e.g. flexible working hours, Mobile Office, time-out models).

All employees are seen as talented whom we want to promote in the best possible way. With this aim in mind we have founded the in-house AM Academy, through which we provide our employees with a broad range of training and development opportunities. We also support employees with external training and development.

We at Swiss Life Asset Managers strive to meet the needs of young families. For example, we offer female employees six months of maternity leave, including at least 16 weeks on full salary. Male employees have the opportunity to take three weeks of paternity leave. We know the value of care work. We also offer free advice and placement services to employees who care for relatives in the same household in addition to the statutory leave. Moreover, we offer free counselling and placement services for family matters.
Images of our office in Zurich
Do you have any questions? Our talent acquisition team will be happy to help you.