Over the second half of 2023, interest rates are expected to stabilise, which should provide investors with a degree of price certainty. Whilst transaction activity may be slow to resume, real estate investors may find opportunities at new, attractive prices once buyer and seller aspirations become more closely aligned.
Ongoing developments remain supportive of real estate fundamentals: geopolitical shifts, the drive for sustainable buildings, favourable demographics, restraints on development pipelines. Occupier demand relative to available supply therefore remains supportive of long-term performance, although attention to individual market fundamentals should be carefully considered.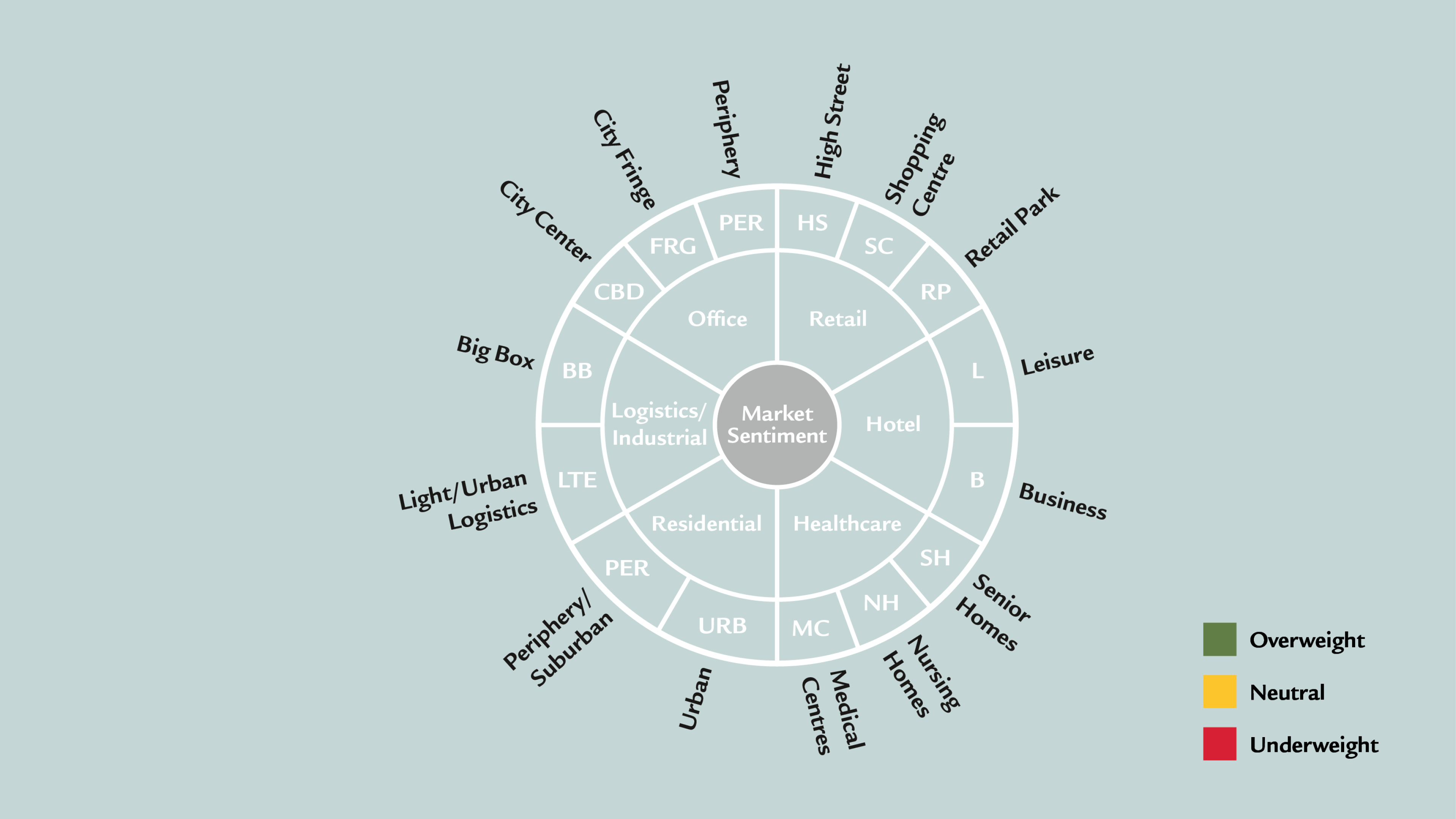 Overweight indicates that as of today we recomment investing in relatively higher share in a given category; the assessment factors in current and future socio-economic and real estate data. The assessment takes an absolute view and is not relative towards other categories/countries.
Market investment – Europe
(Scroll down for further details on the individual countries)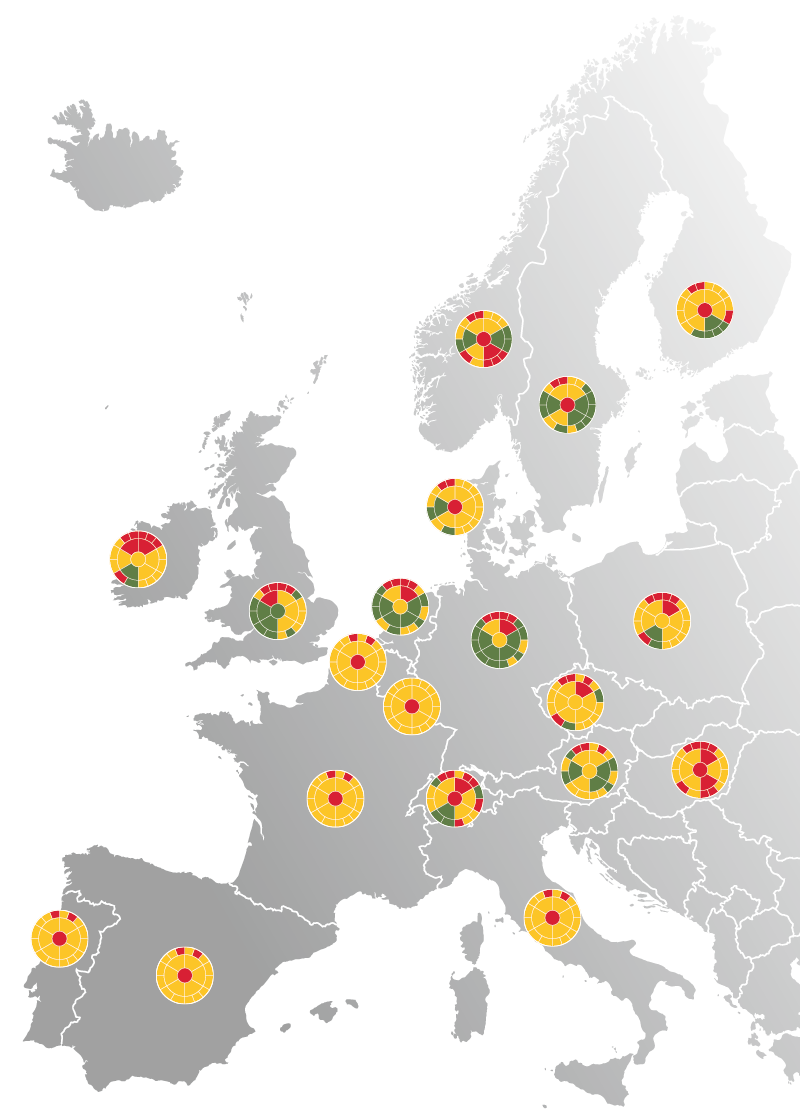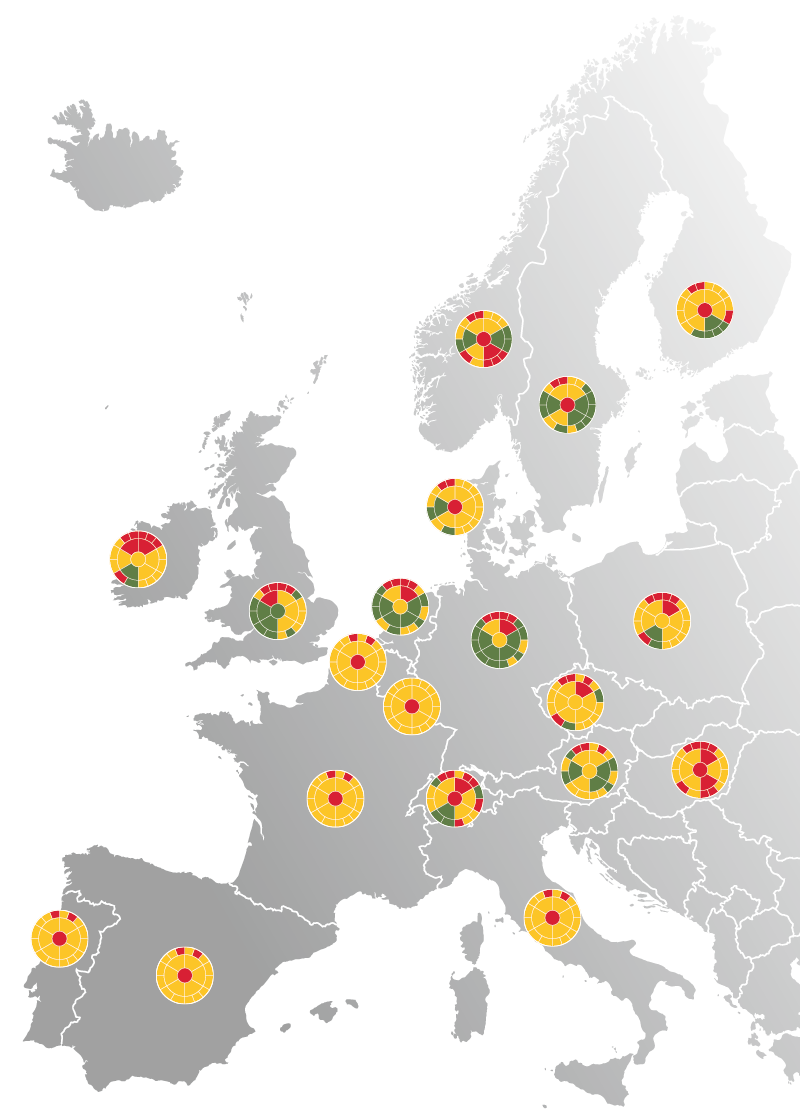 Market investment - Europe
United Kingdom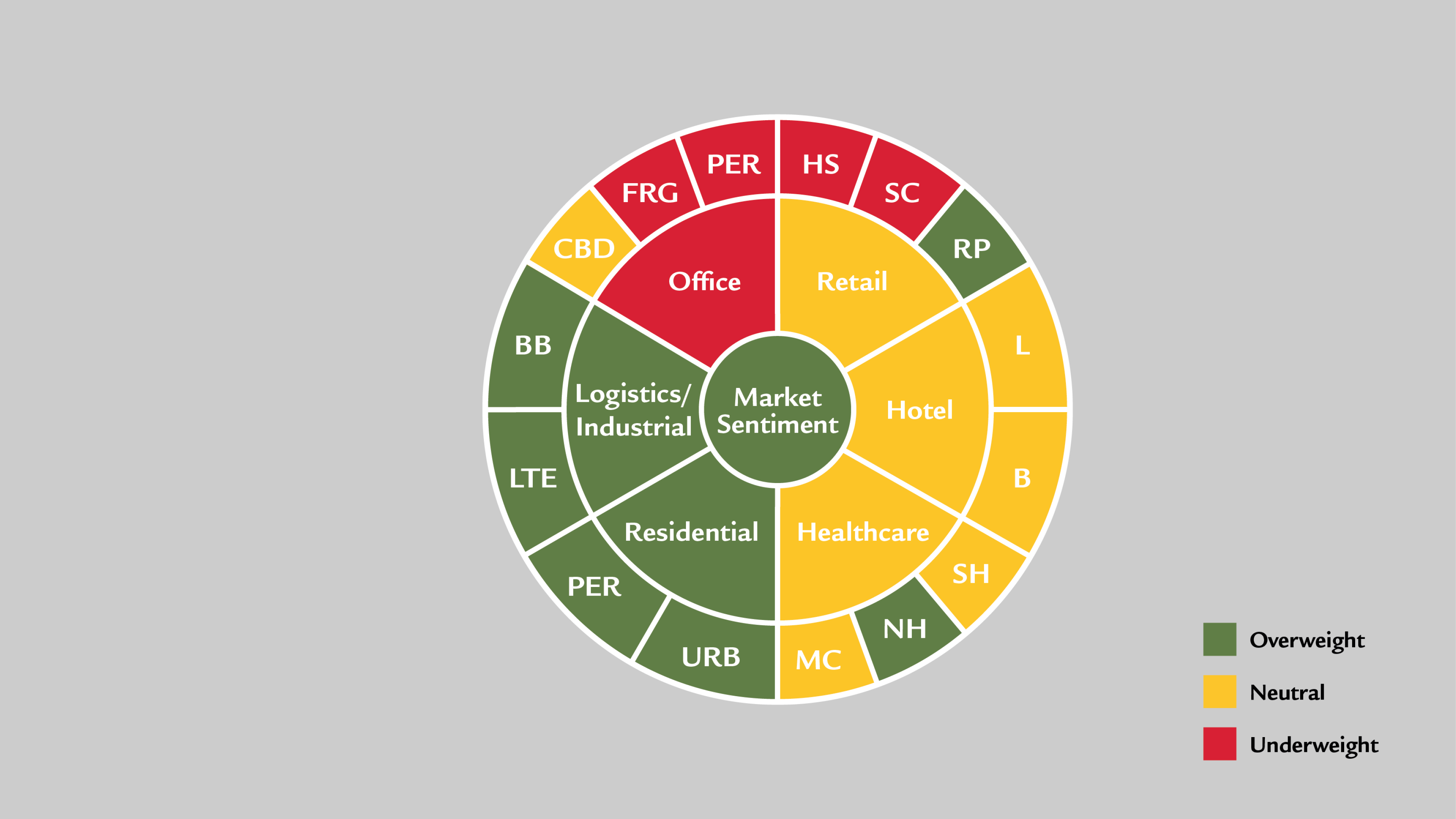 France
Germany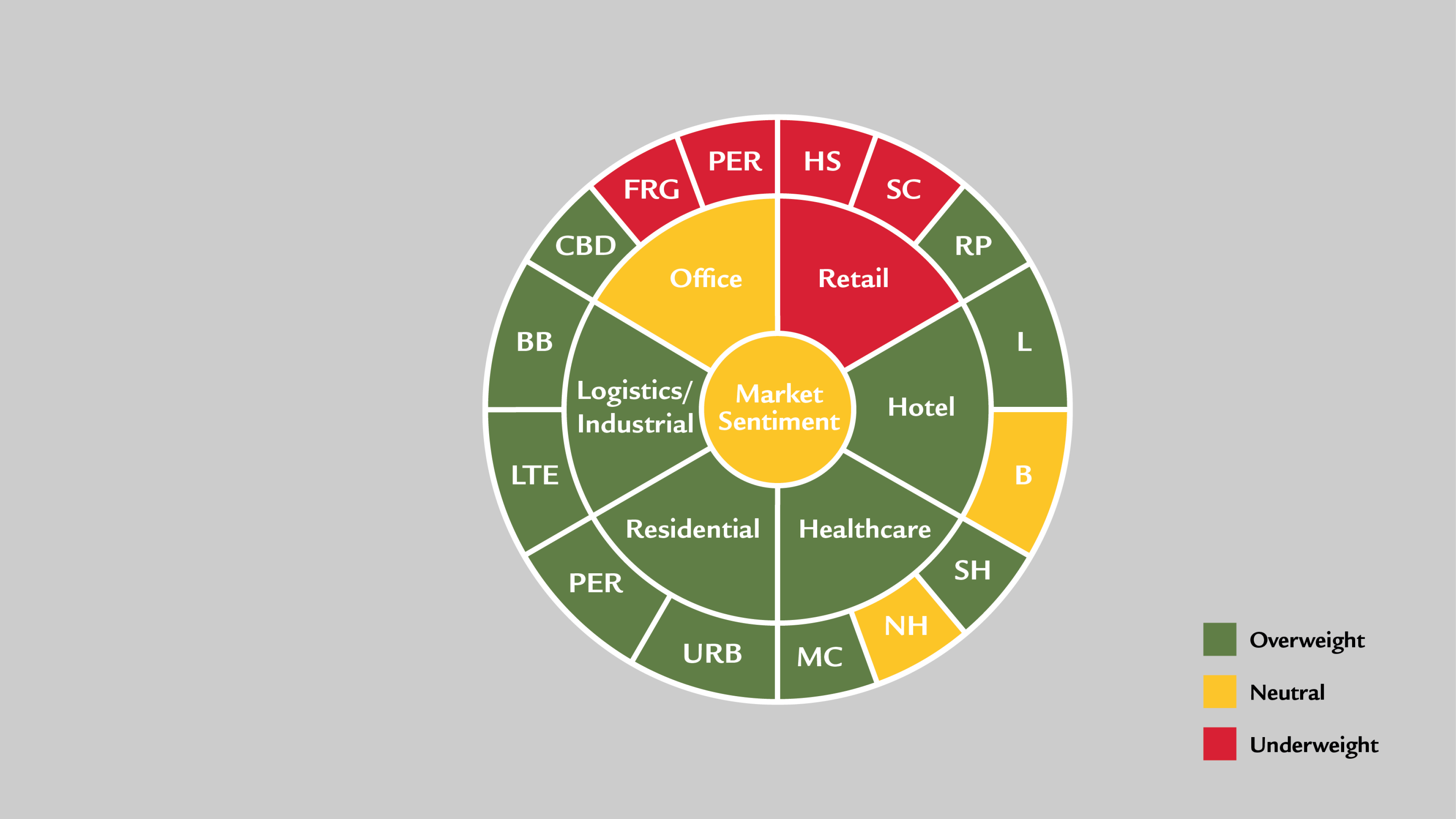 Switzerland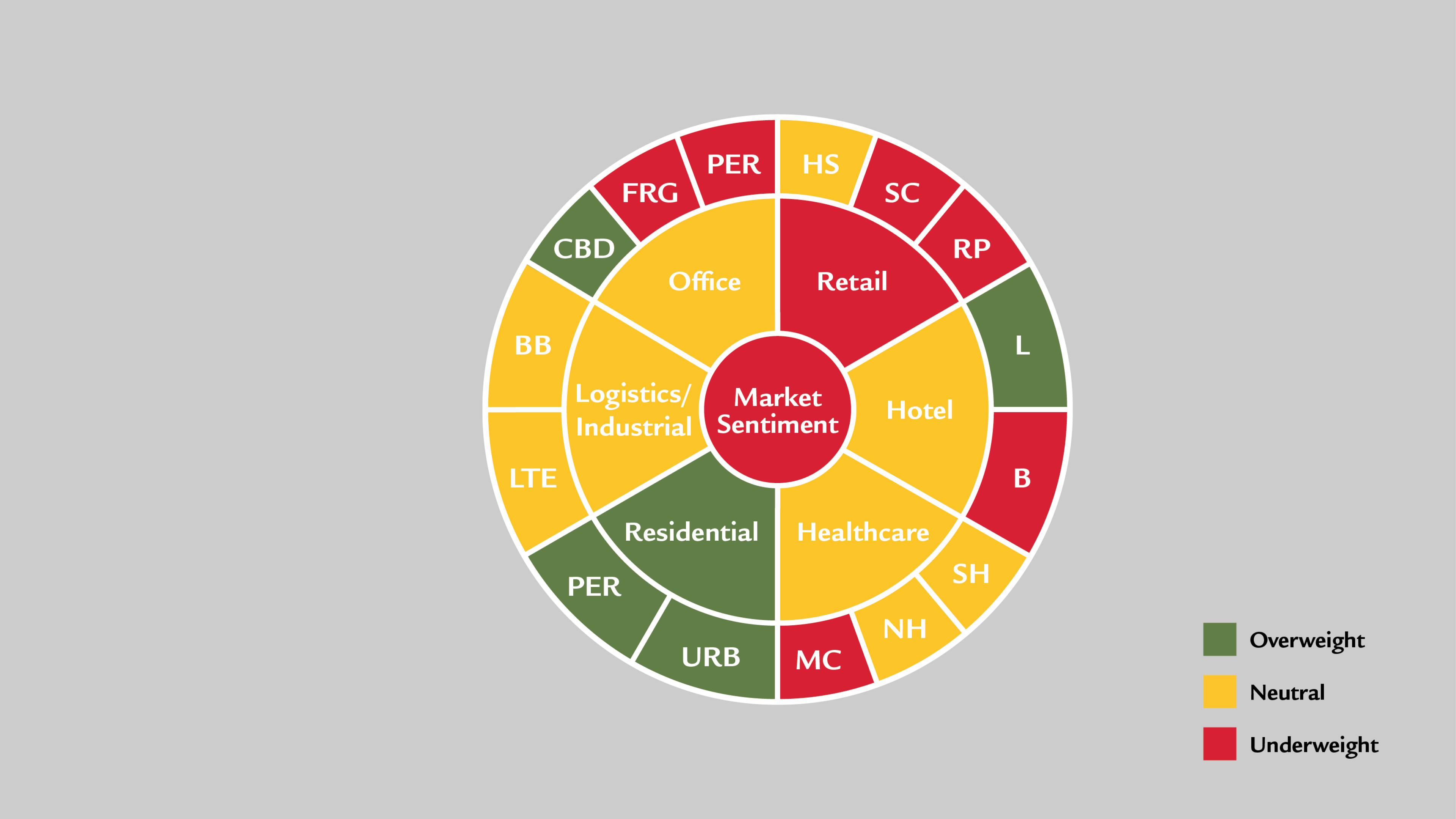 Benelux, Austria, Ireland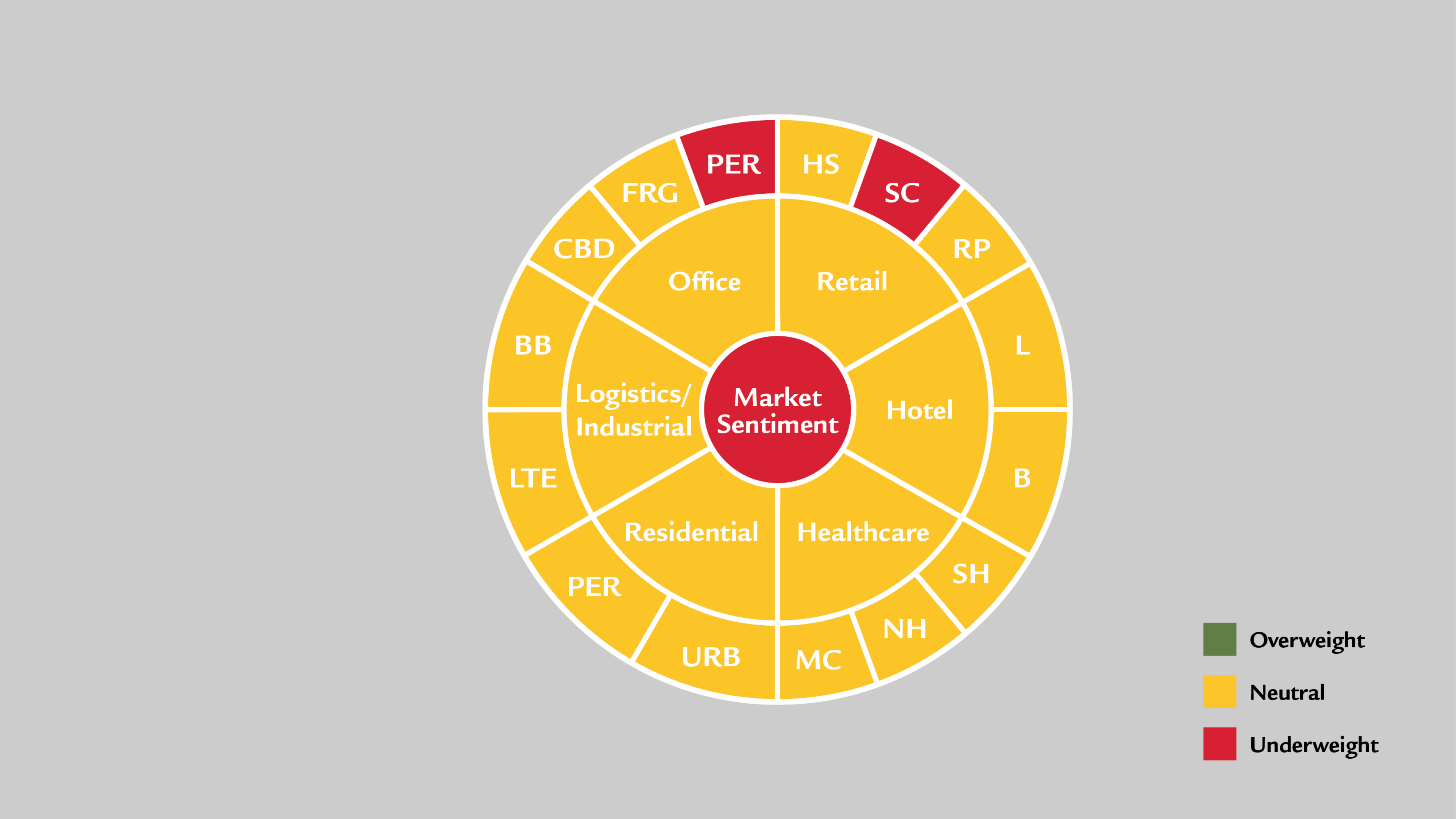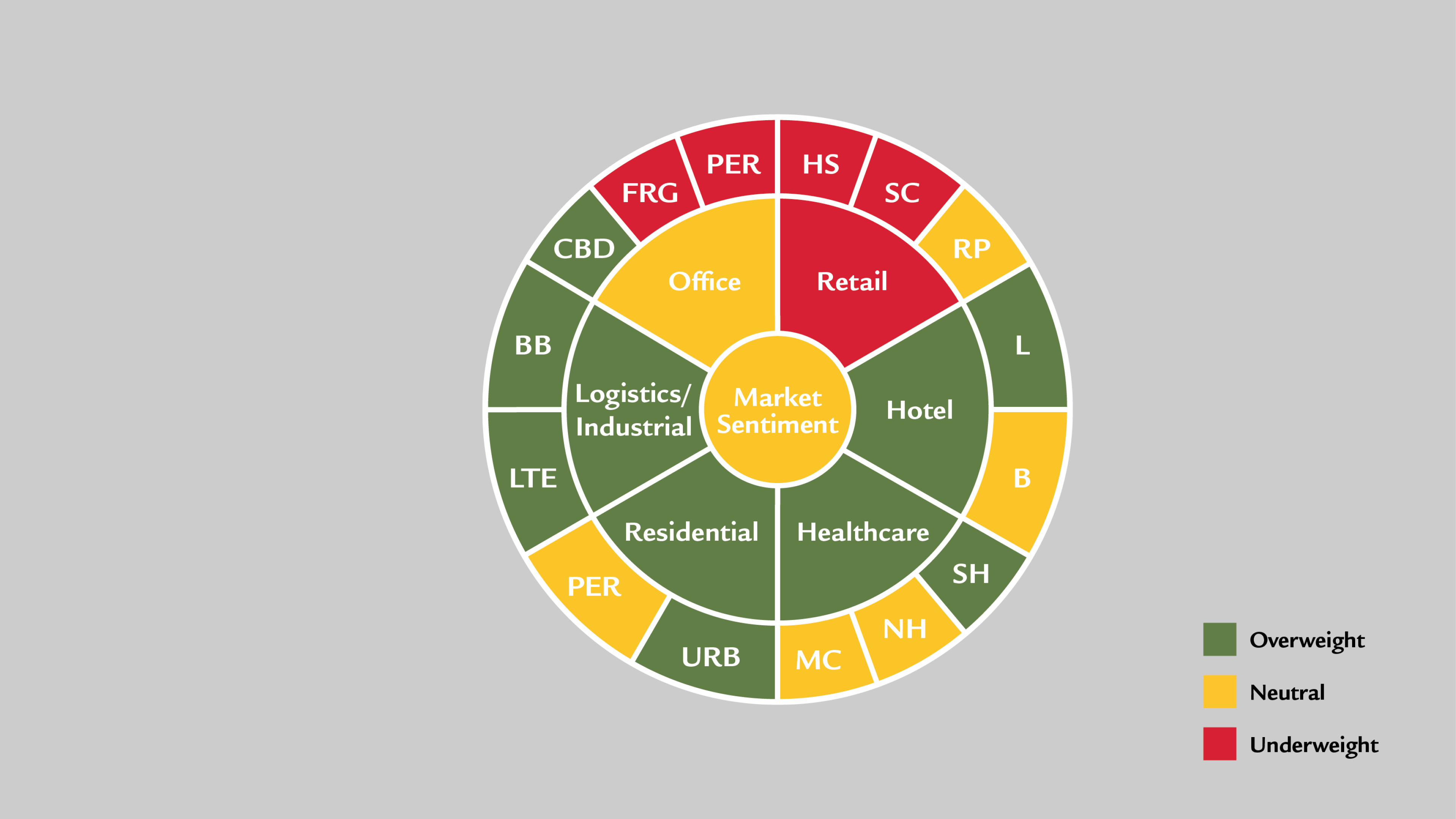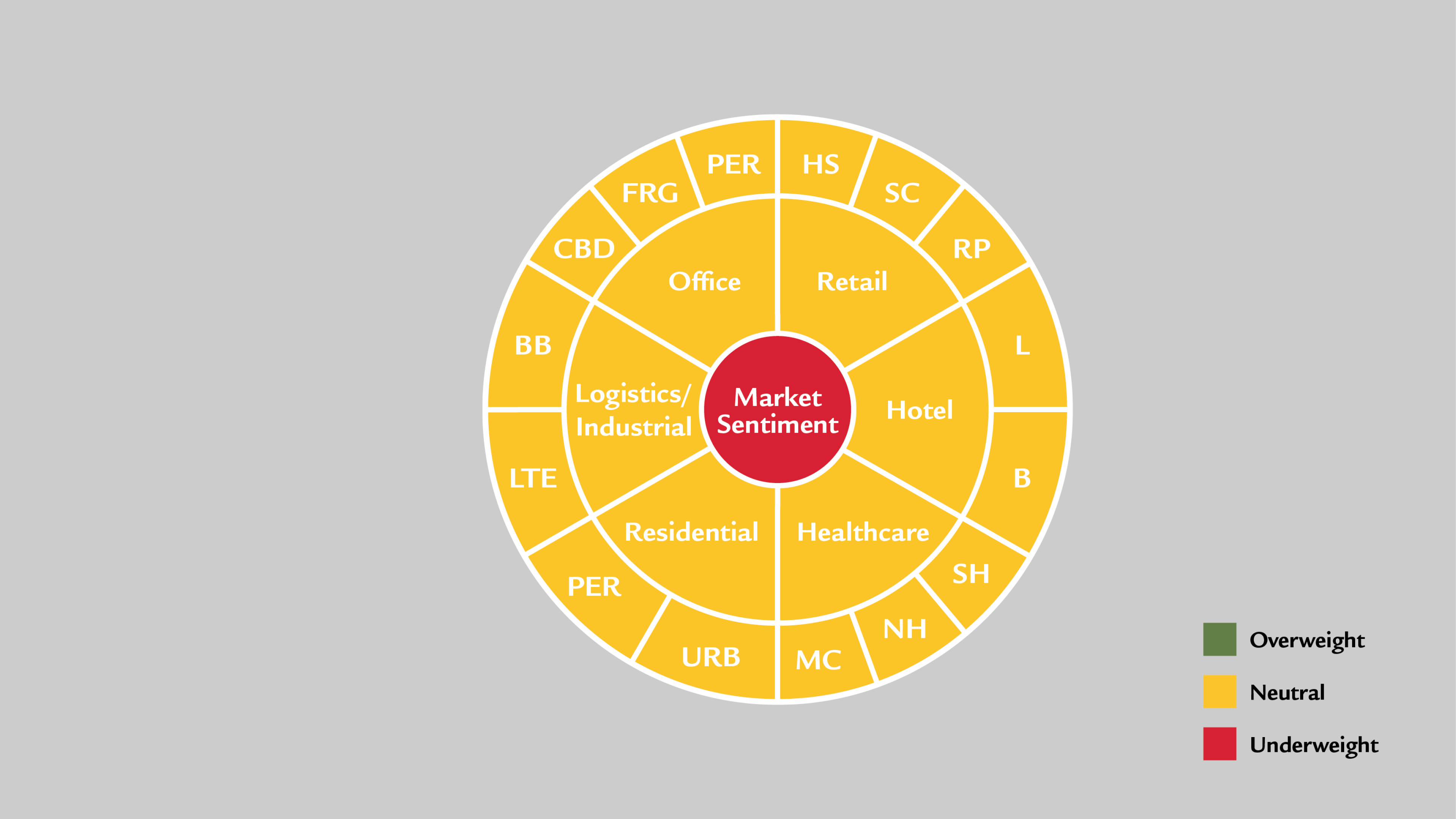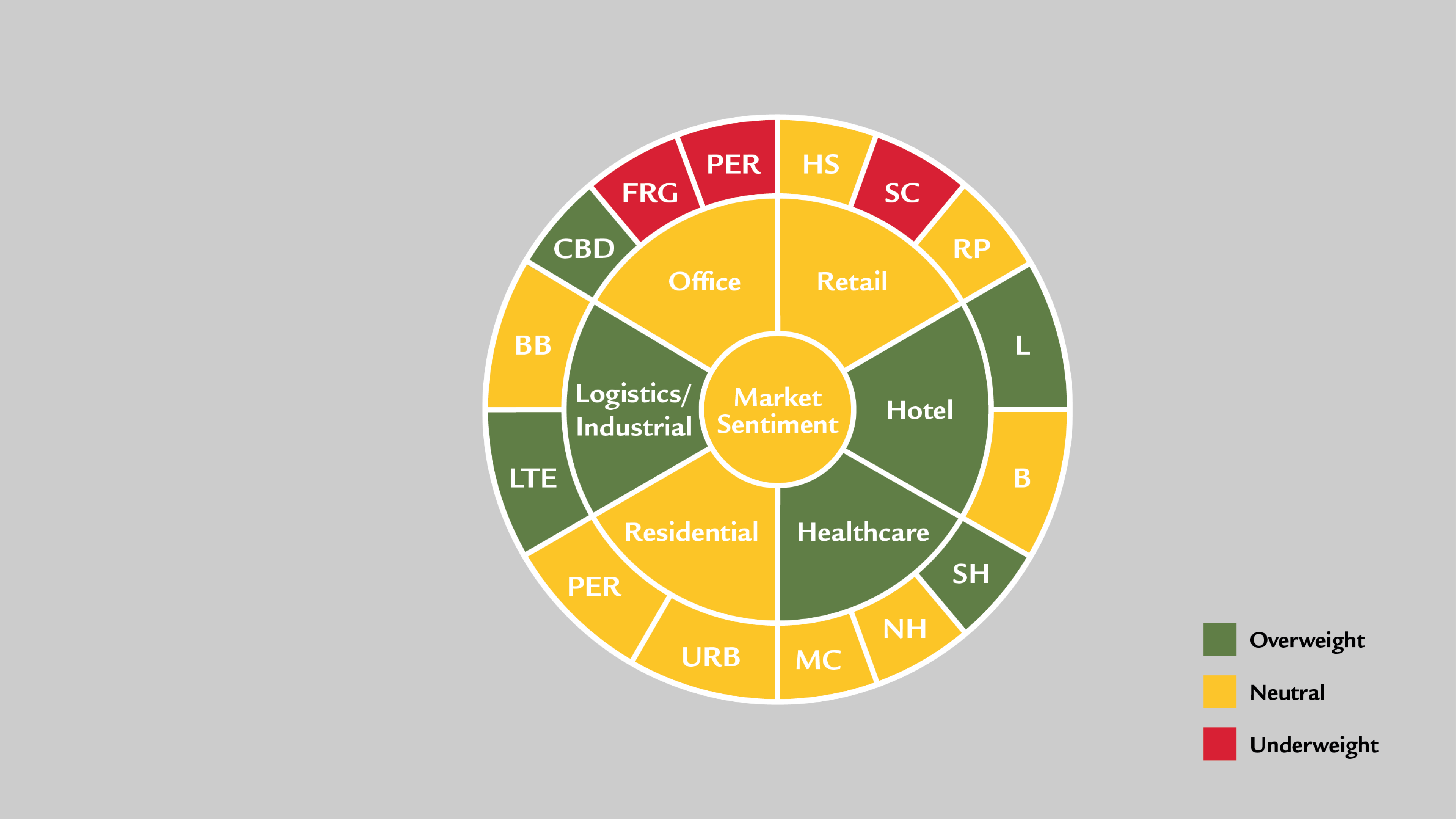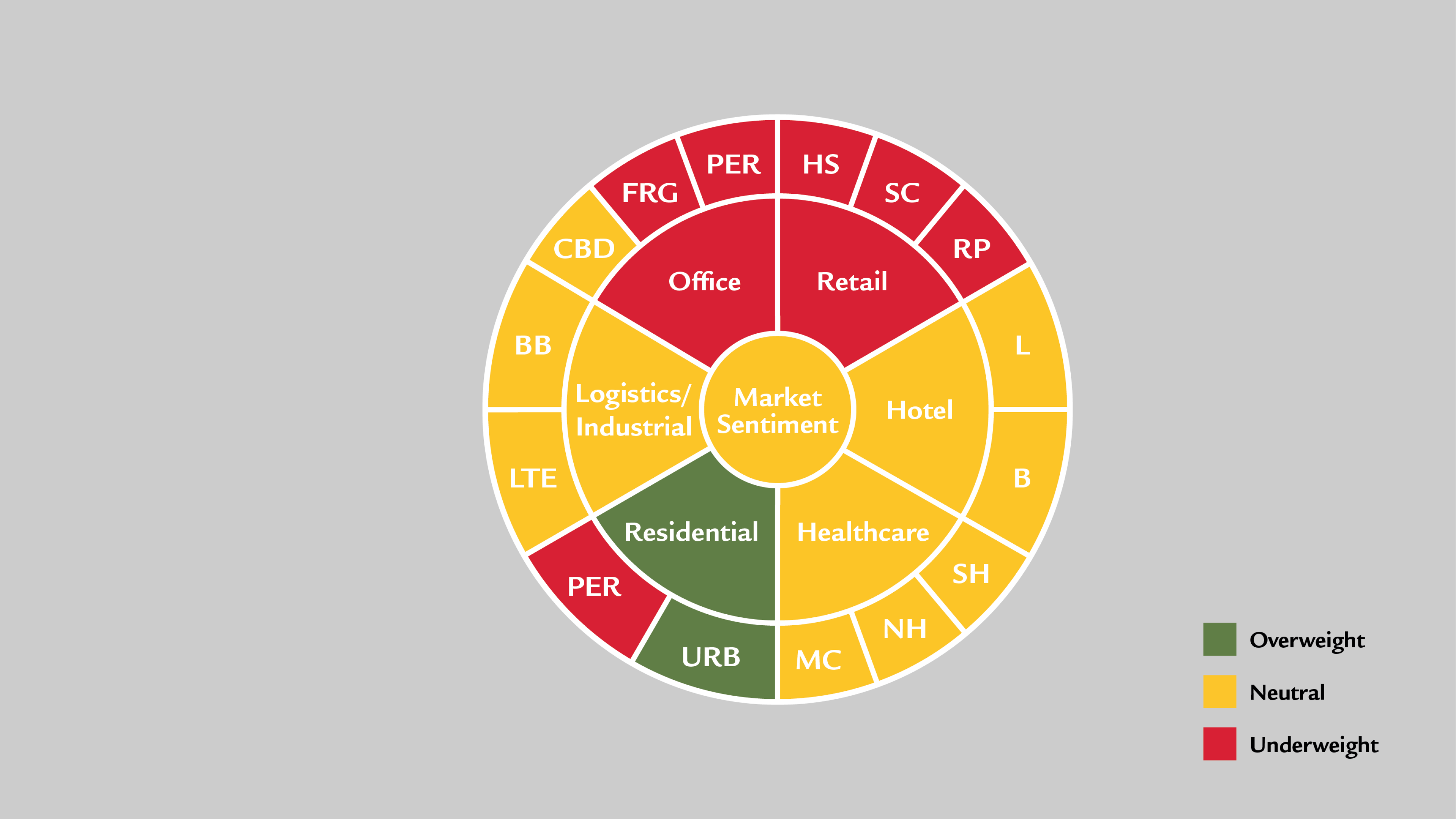 Sweden, Norway, Finland, Denmark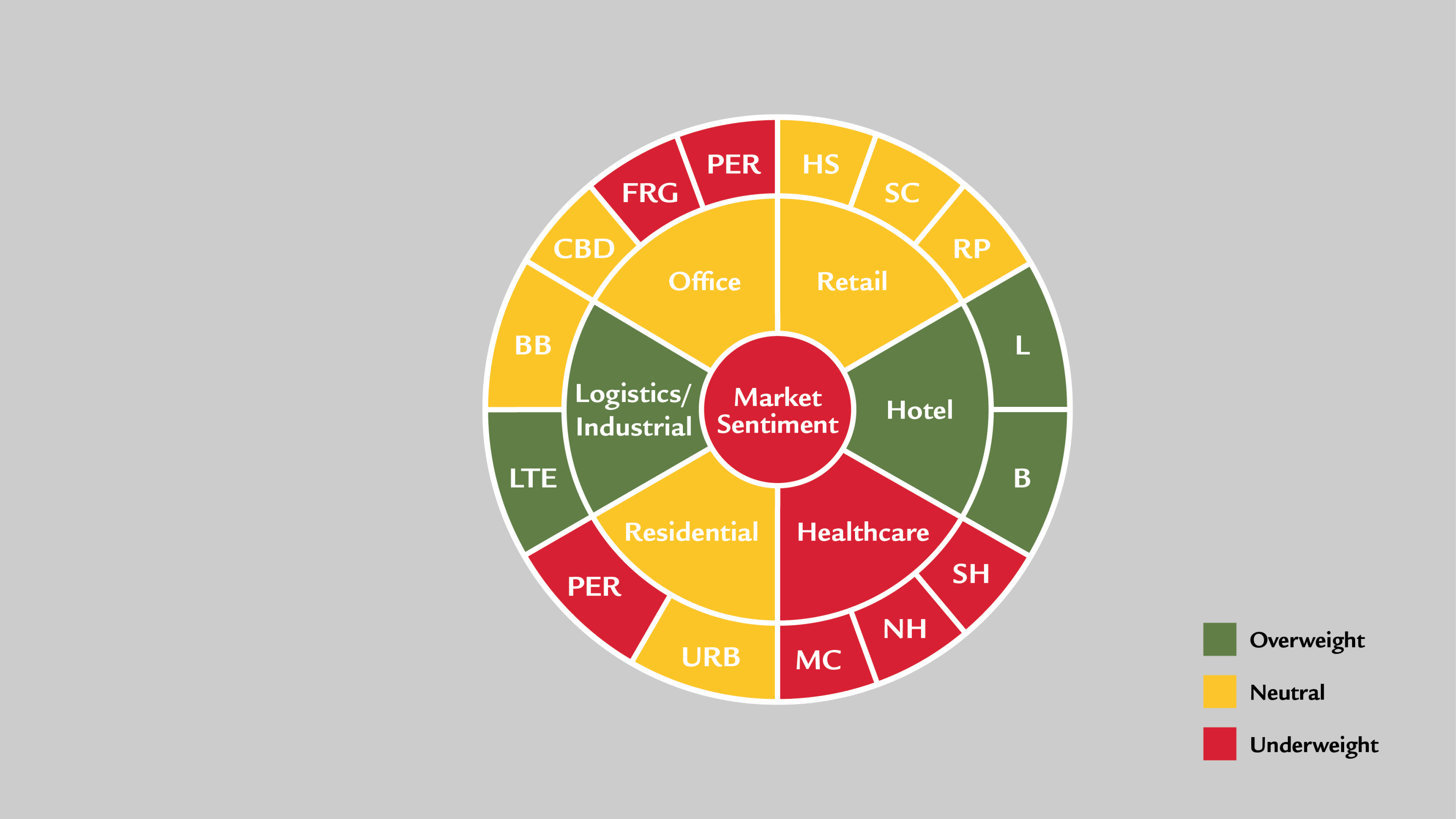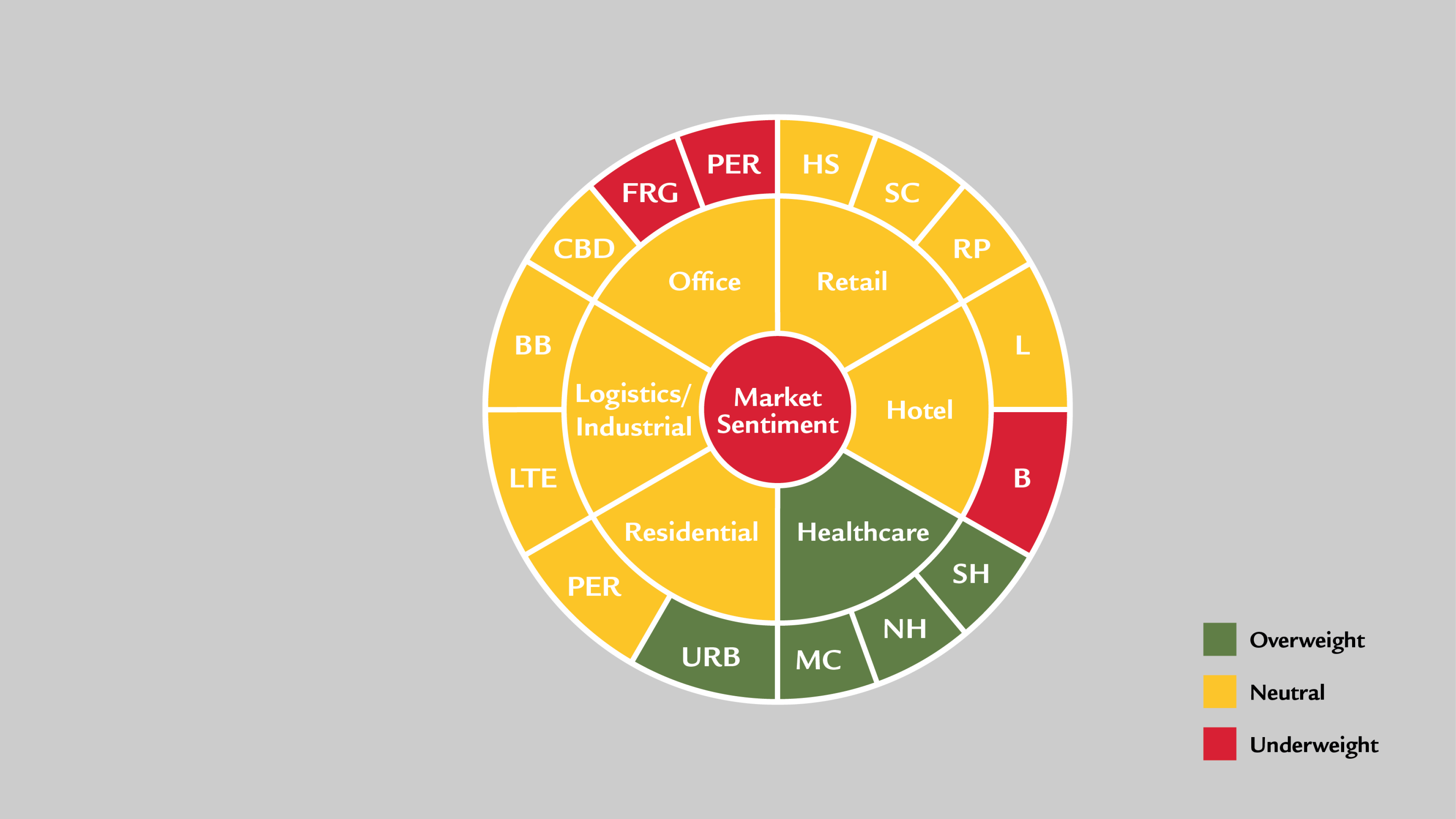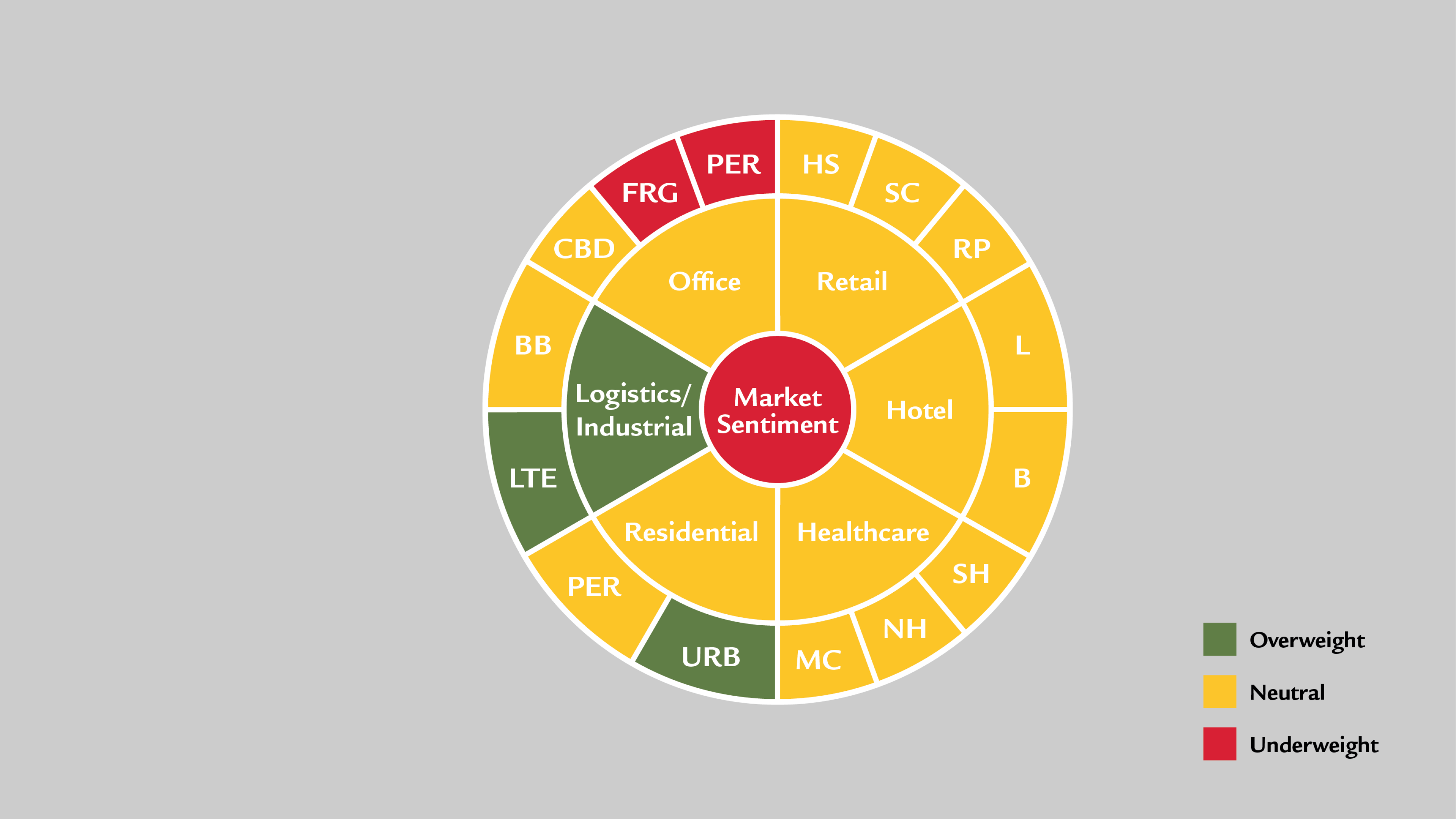 Poland, Czech Republic, Hungary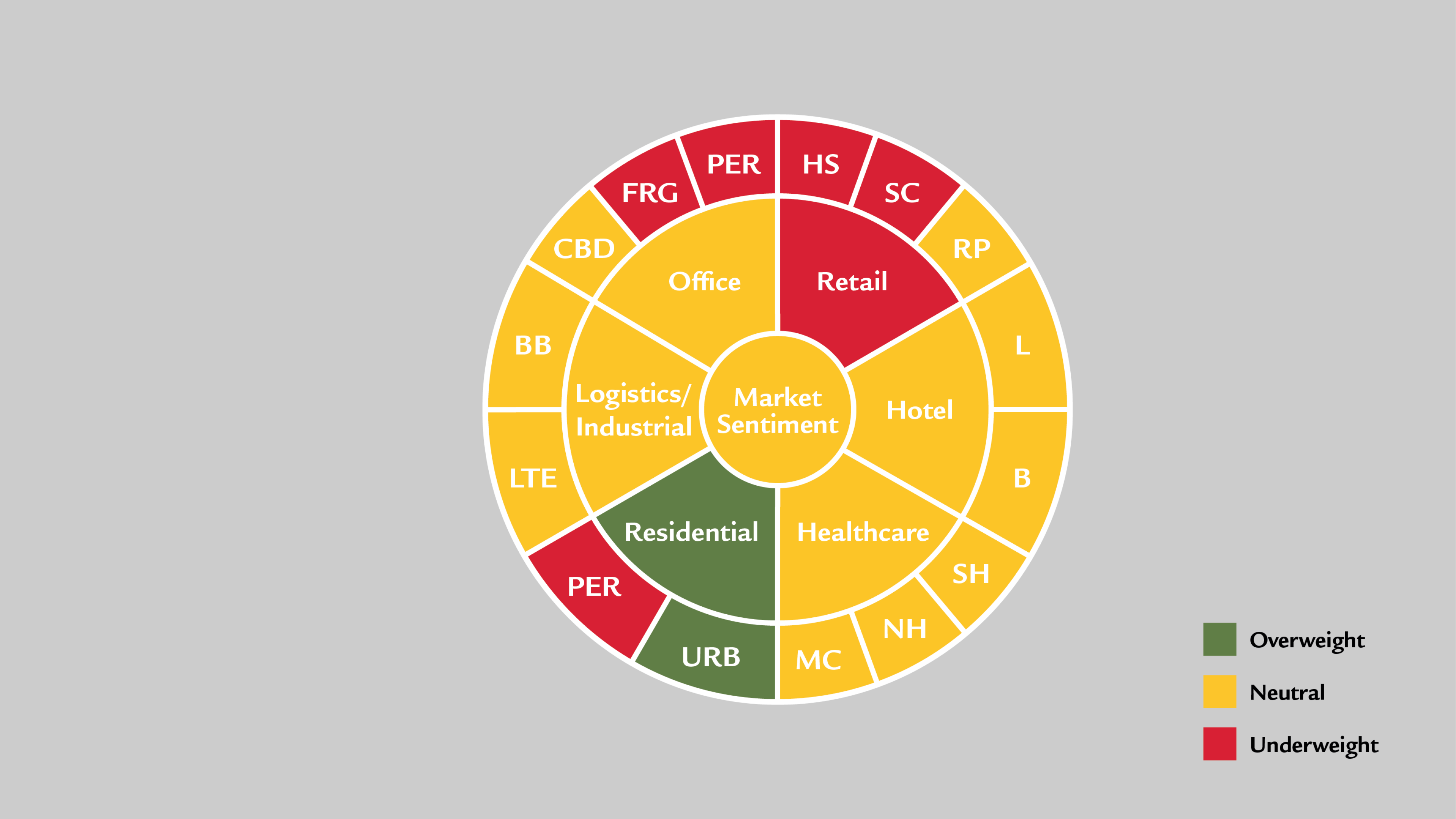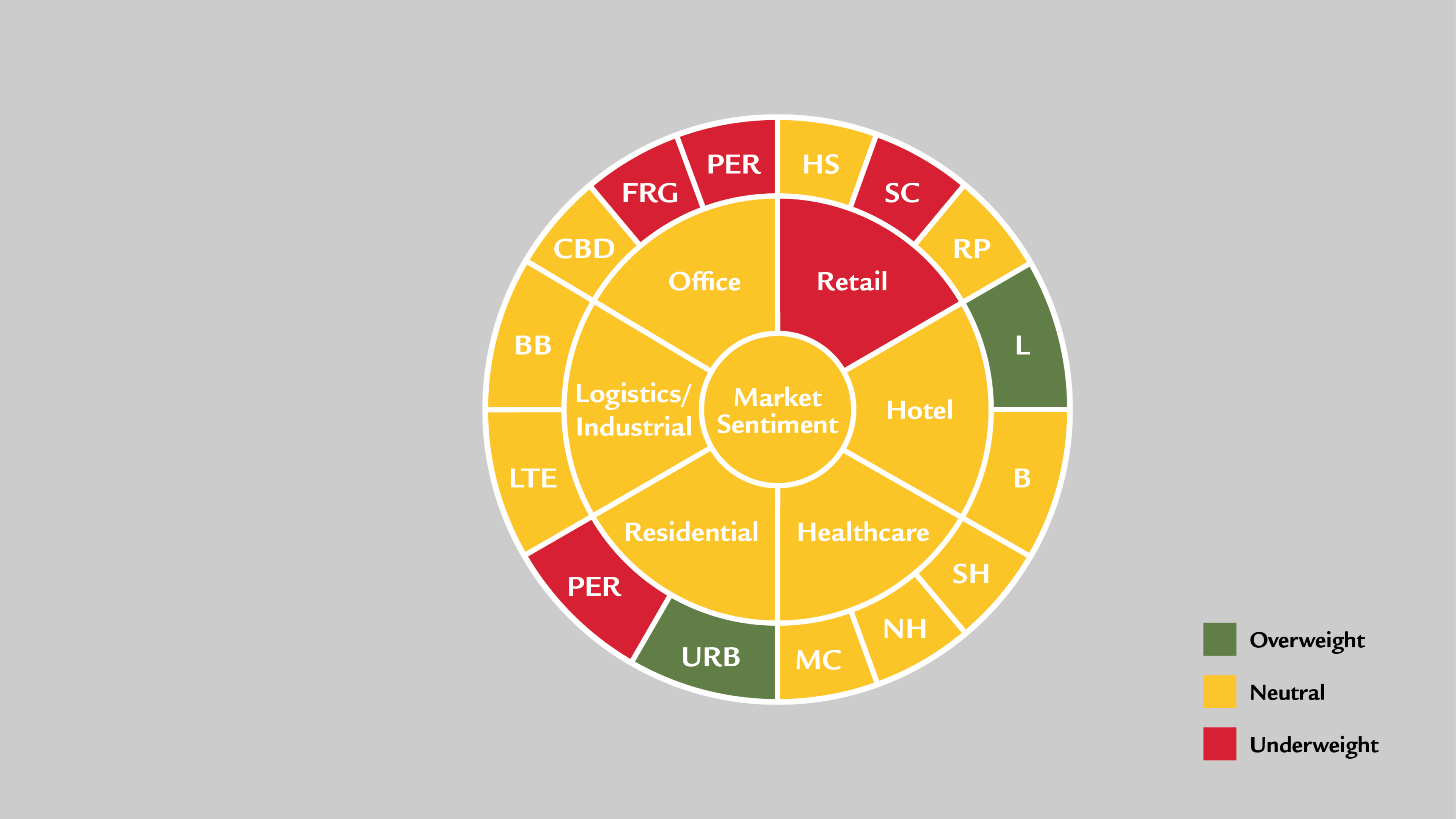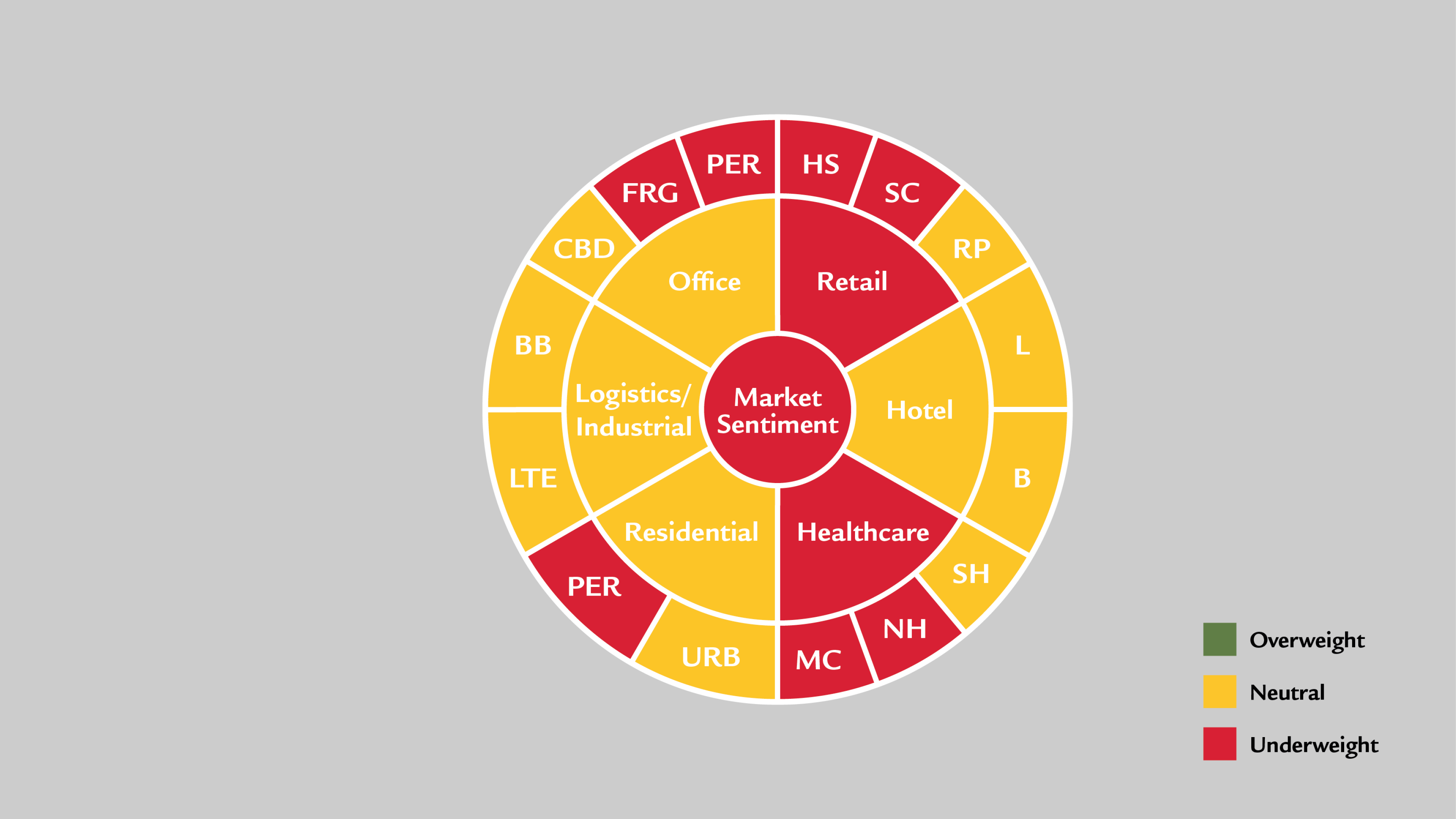 Italy, Spain, Portugal