Russia is falling into a deep recession due to its political and economic isolation. The Ukraine war is hitting emerging markets in three ways: weaker trade with Russia, higher energy prices and higher food prices. China: in addition to the uncertain geopolitical situation, the pandemic poses a further risk to the economy.
Number in focus
After the West imposed a series of sanctions to punish and isolate Moscow for its invasion of Ukraine, the rouble had depreciated significantly. This is already reflected in much higher inflation, which is significantly reducing the purchasing power of the Russian population.  Inflation in Russia has risen to almost 9% so far this year. The median estimate of analysts in a Bloomberg survey for the annual inflation is currently at an astonishing 17.6%. 

Chart in focus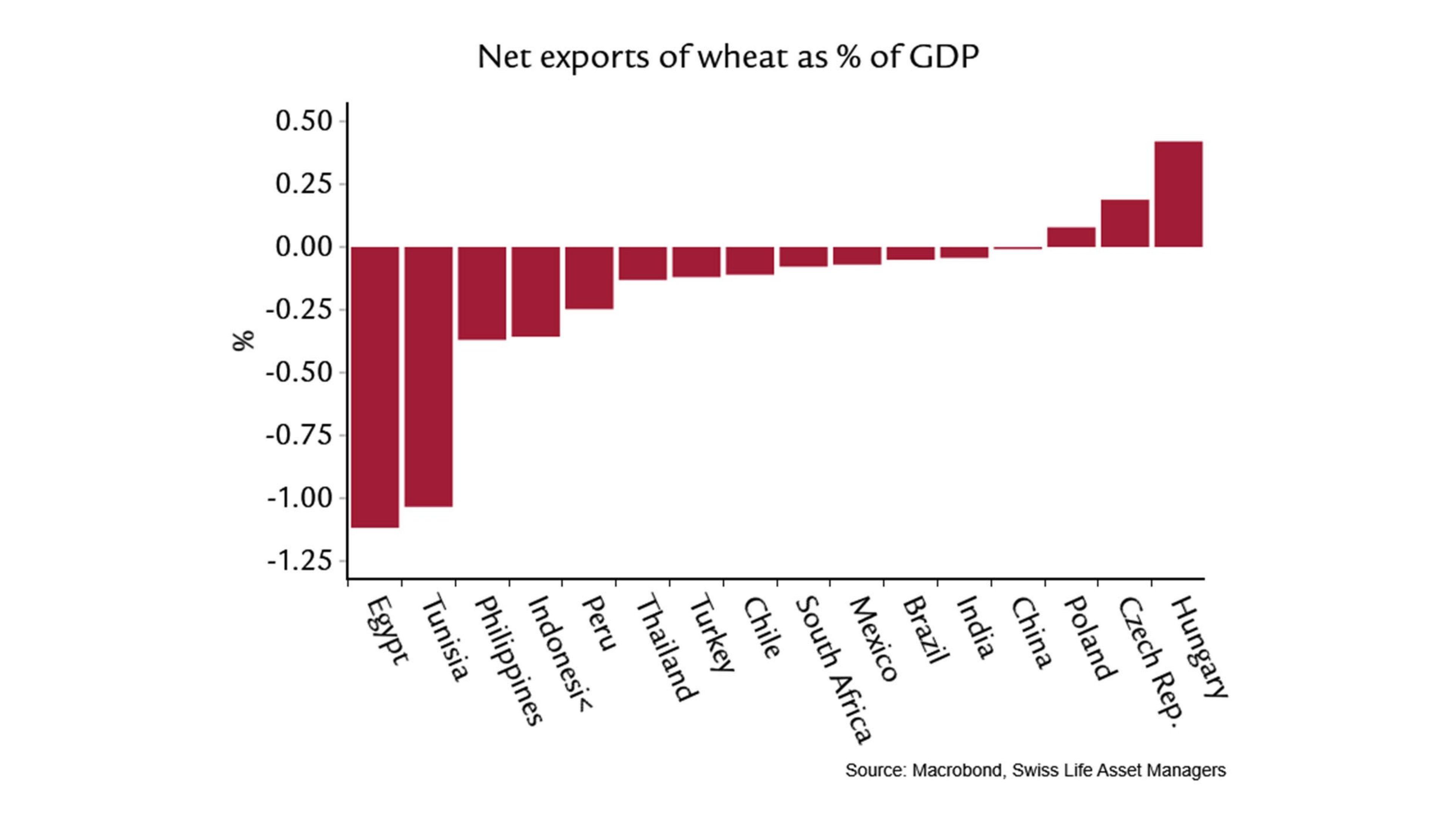 Russia and Ukraine account for more than a quarter of global wheat exports. Disruptions to the supply of such essential foodstuffs can have catastrophic consequences for a number of emerging markets in which the population spends a considerable share of income on food. Countries in North Africa such as Tunisia and Egypt are particularly affected, and Asian economies such as the Philippines and Indonesia are also major wheat importers that are set to suffer from a shortage of wheat supplies and higher food prices.