The onset of winter causes renewed COVID-19 outbreaks in many places despite a faster pace of vaccination. Monetary policy in developing countries reacts to positive inflation surprises with higher interest rates. China: Shift in global consumer demand from goods to services as a potential risk .
Number in focus
On 26 June 2021 alone, 22.1 million doses of vaccine were administered in China, i.e. 1.5% of the Chinese received one vaccination on that day. At the current rate, the population of London and Paris could be vaccinated twice a day. By comparison, at peak times the USA, Switzerland and Germany have been vaccinating around 1% of the population daily, the UK 0.9% and France 0.8%. However, with renewed COVID-19 outbreaks in China, Mongolia, the Seychelles, Chile, and Bahrain – all countries that rely on Chinese vaccines – doubts about the effectiveness of these vaccinations are growing.

Chart in focus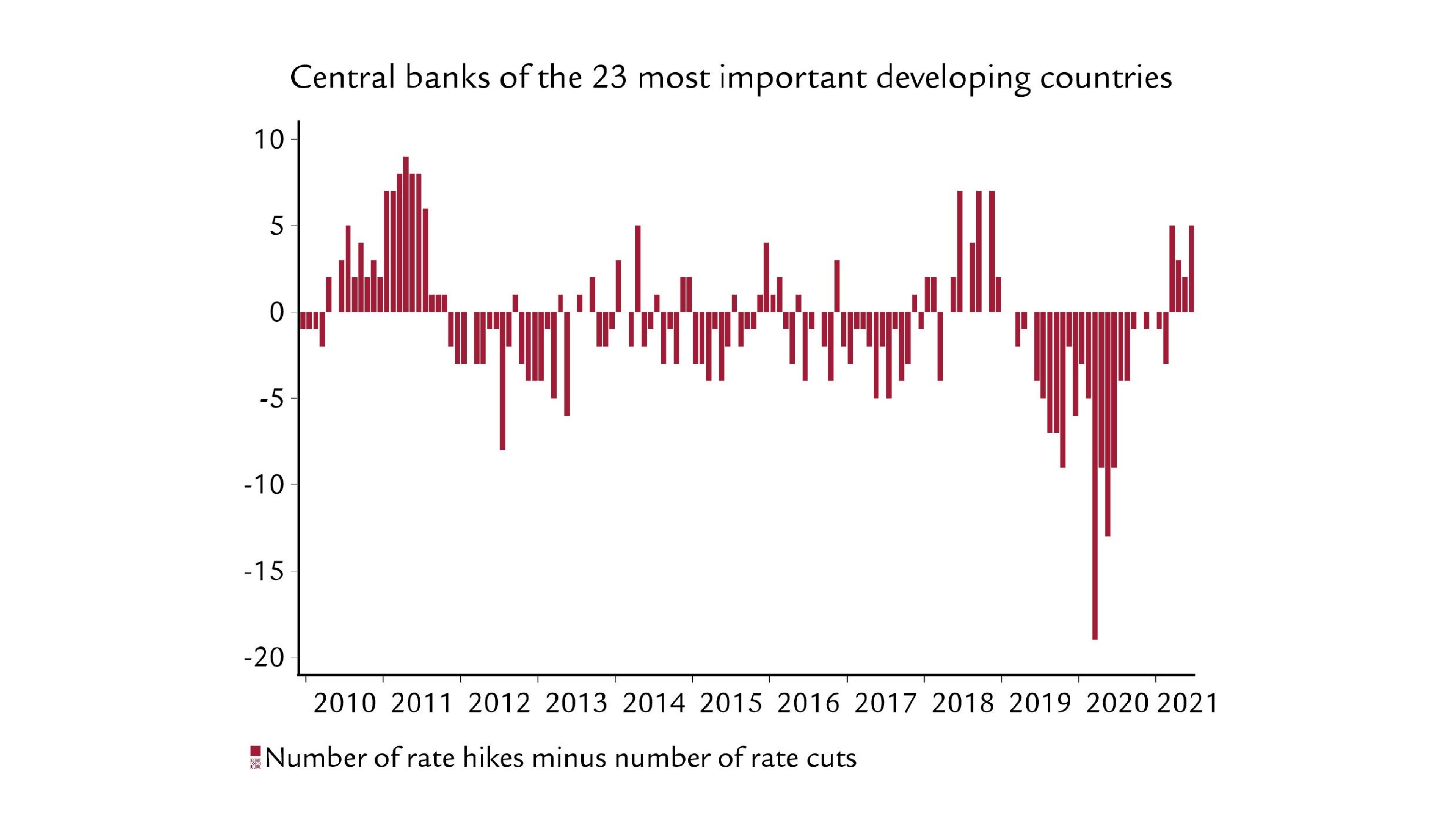 Compared to developed economies, where central banks continue to avoid the discussion about interest rate increases, many central banks in developing countries have returned to a tightening cycle since March 2021. Interest rate hikes over the past four months were 3.7 percentage points by the Slovenian central bank, 2 by the Turkish central bank, 1.5 by the Ukrainian and Brazilian central banks, 1.25 by the Russian central bank and 0.25 by the Mexican central bank. Further positive inflation surprises in May have put other central banks under pressure to react with an interest rate hike. For example, Chile's central bank has announced that interest rates will be higher in July.