Increased vaccination pace likely to improve sentiment in continental Europe in the second quarter. The US drives the global economy in 2021 thanks to progress in the vaccination programme and fiscal stimuli. Temporary surge in inflation in the second quarter due to energy prices and economic normalisation.
Chart of the month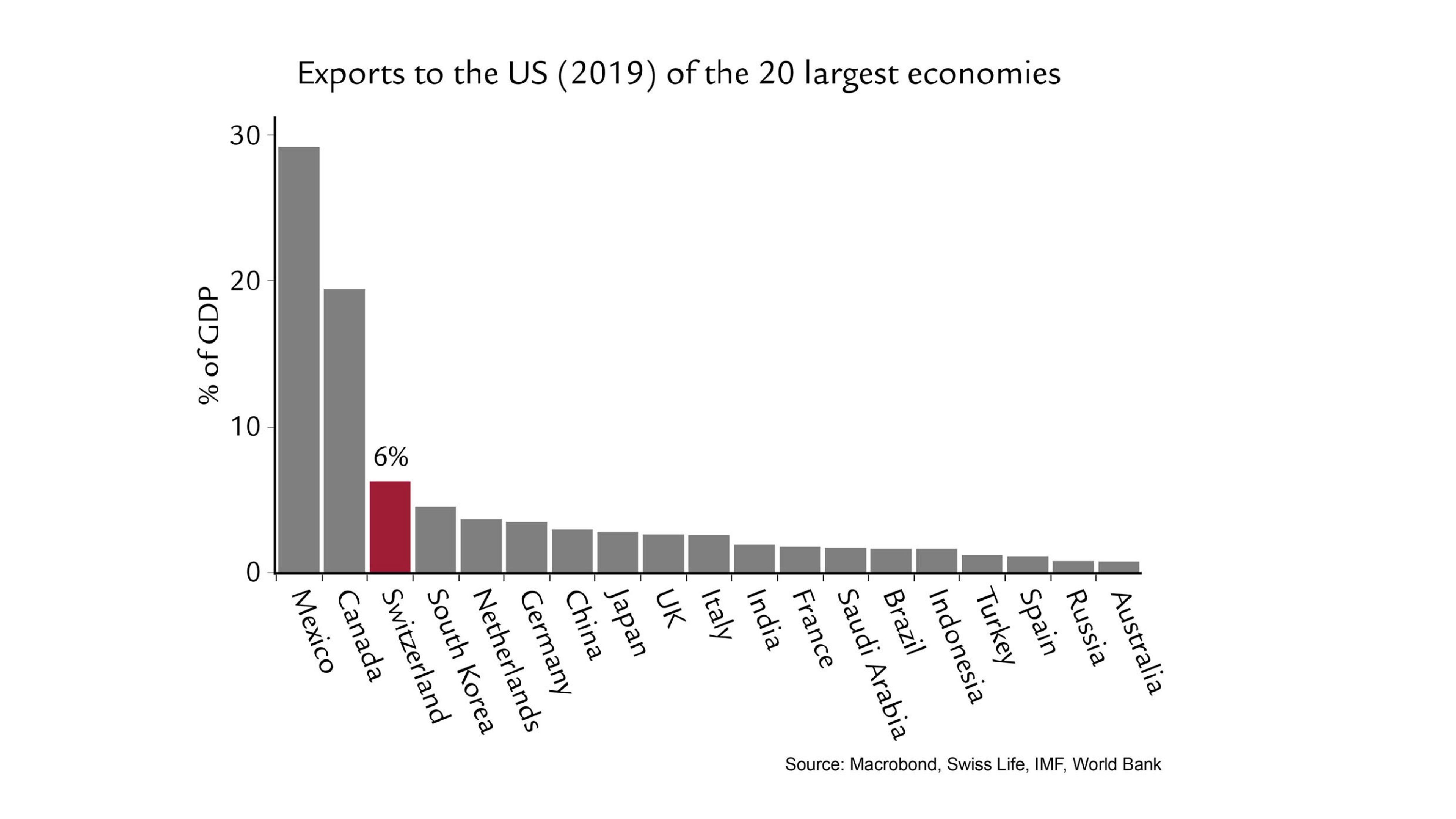 On 11 March Joe Biden signed the USD 1.9 trillion American Rescue Plan into law, and just a few days later the first stimulus cheques of this stimulus package were sent out to US households. Part of the money will be used for immediate consumer spending, which will fuel imports and further widen the chronic US current account deficit. US fiscal stimulus is thus always an economic stimulus programme for the whole world. The neighbouring countries will benefit most from this, followed by export-oriented economies in Europe and Asia – including Switzerland in the best position, where exports to the USA account for around
6% of economic output.