China's economy to contract in the first quarter, while recovery will be gradual due to weak external demand. Emerging markets hit by own lockdown measures and weak external demand as coronavirus cases soar. Oil price shock is an additional drag on economies as exporters see their revenues squeezed.
Number in focus
One third of the world population is under lockdown. On March 24, India's Prime Minister Narendra Modi ordered the country's 1.3 billion people to stay at home, initiating the world's largest coronavirus lockdown. Containment measures vary by country from full quarantine restrictions, non-mandatory recommendations, travel bans, to business closures. While lockdown measures imply severe economic repercussions via a supply shock, they are essential to dampen the speed of the virus transmission and deal with the global health crisis. 

Chart in focus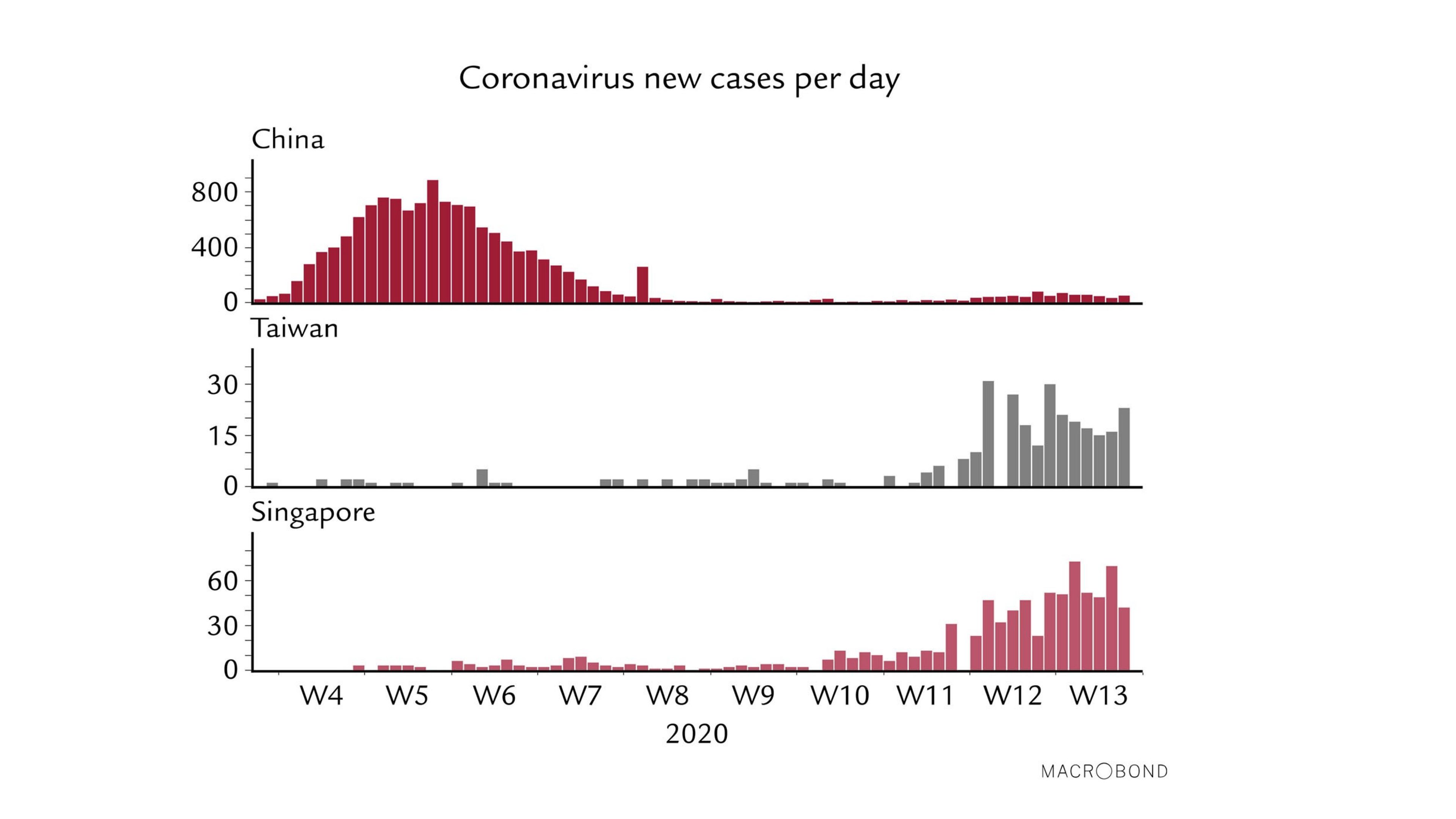 Countries that had been able to swiftly tackle the spreading of the coronavirus, such as Taiwan and Singapore, face a new surge in coronavirus cases, as travellers are bringing the virus back to Asia. Also, in China most of the new cases that started to increase as of late are imported cases and pose a risk of a second wave. In order to control a new surge in infections, countries
might need to reimpose lockdown measures, denting economic activity for an extended period and falling into deeper recession.