The fund management company is acquiring two further properties, in Helsinki and south of Paris, for the Swiss Life REF (CH) European Properties Swiss real estate fund. Further purchases and capital-raising are planned.
The property purchased in Helsinki, the "Fredriksberg A" office building, is located in Vallila, one of the Finnish capital's most desirable business districts. The six-storey new building boasts some 9000 square metres of office, restaurant and retail space. The coming years will see the development of further new apartments, workplaces and venues for gastronomy and culture in the immediate vicinity of the location.
The first property acquired in France is located in Boulogne-Billancourt, a suburb southwest of Paris. The commercial building comprises office space of around 4350 square metres. Tenants profit from the tranquil location with good transport connections. The property is just a few hundred metres from the centre of town and the nearest metro station, as well as the Stade Roland-Garros tennis complex and the Parc des Princes football stadium.
Renato Piffaretti, Head of Real Estate Switzerland at Swiss Life Asset Managers, says: "We are delighted to be able to expand our cross-border portfolio with two more high-quality properties, and thus continue our successful strategy. In the present low interest rate environment, Swiss real estate investors can benefit from attractive returns and a broader diversification."
Further growth planned
The third partial payment under subscription was carried out in September 2018 among the initial investors, thus already liberating and investing three quarters of the equity pledged since the fund was launched on 30 November 2017. The Swiss Life REF (CH) European Properties real estate fund plans to have invested around CHF 400 million in European real estate outside Switzerland by the end of March 2019. All told the fund currently holds eight properties, in Germany, France, the United Kingdom, Belgium and Finland, consisting office and commercial real estate. Further acquisitions are planned in the months to come. The fund also plans to grow further over the long term, and to take up new capital.

About the fund
The Swiss Life REF (CH) European Properties real estate fund invests in Core and Core Plus locations in European large cities, regional centres and their agglomerations. The focus of the investments will be on the European core markets of Germany, France and the United Kingdom as well as Austria, Benelux, Scandinavia and southern Europe.
Fund information
Legal form

Contractual real estate fund under Swiss law

Fund domicile

Swiss

Circle of investors

Qualified investors

Investment period

Indefinite

Fund currency

EUR

Equity pledged as at 30 November 2017

EUR 300 million

Equity liberated as at 1 October 2018

EUR 237 million


GAV as at 1 October 20181)


Approx. CHF 283 million

Distribution

Annual


Target distribution yield2)


Approx. 3 %

Target borrowing ratio

20%

Accounting year

1 April to 31 March
(extended first accounting year: 30 November 2017 to 31 March 2019)

Fund management company

Swiss Life Asset Management Ltd

Portfolio management

Swiss Life Asset Management Ltd

Custodian bank

Credit Suisse (Switzerland) Ltd.

Auditor

PricewaterhouseCoopers Ltd, Switzerland

Valuation expert

Wüest Partner AG, Switzerland

As at: October 2018

1)  Estimated, unaudited GAV; the GAV published in the future factsheet may differ from the figure cited.

2) The values indicated do not constitute a projection, forecast, promise or guarantee of the achievement of this target.

This document was produced with the greatest of care and to the best of our knowledge and belief. However, we provide no guarantee with regard to its content and completeness and do not accept any liability for losses which might arise from making use of this information. This publication is not intended as a solicitation or recommendation to buy or sell investment instruments, but only serves to provide information. Both Swiss Life Ltd and the other members of the Swiss Life Group are entitled to positions in these investment funds and to their purchase and/or sale. This document contains "forward-looking statements" that express our assessment and expectations at a given point in time. However, various risks, uncertainties and other influencing factors can cause the actual developments and results to differ significantly from our expectations. Source of all data is Swiss Life Asset Management Ltd.

The fund named is offered exclusively to qualified investors as per the Federal Law on Collective Capital Investments. Comprehensive information on the fund can be found in the documents which form the legal basis for any investment. They may be ordered free of charge in electronic or printed form from the fund management company, Swiss Life Asset Management Ltd, General-Guisan-Quai 40, 8002 Zurich.

Past performance is no indication of current or future performance. The performance data do not include any commissions and costs incurred when issuing and redeeming fund units.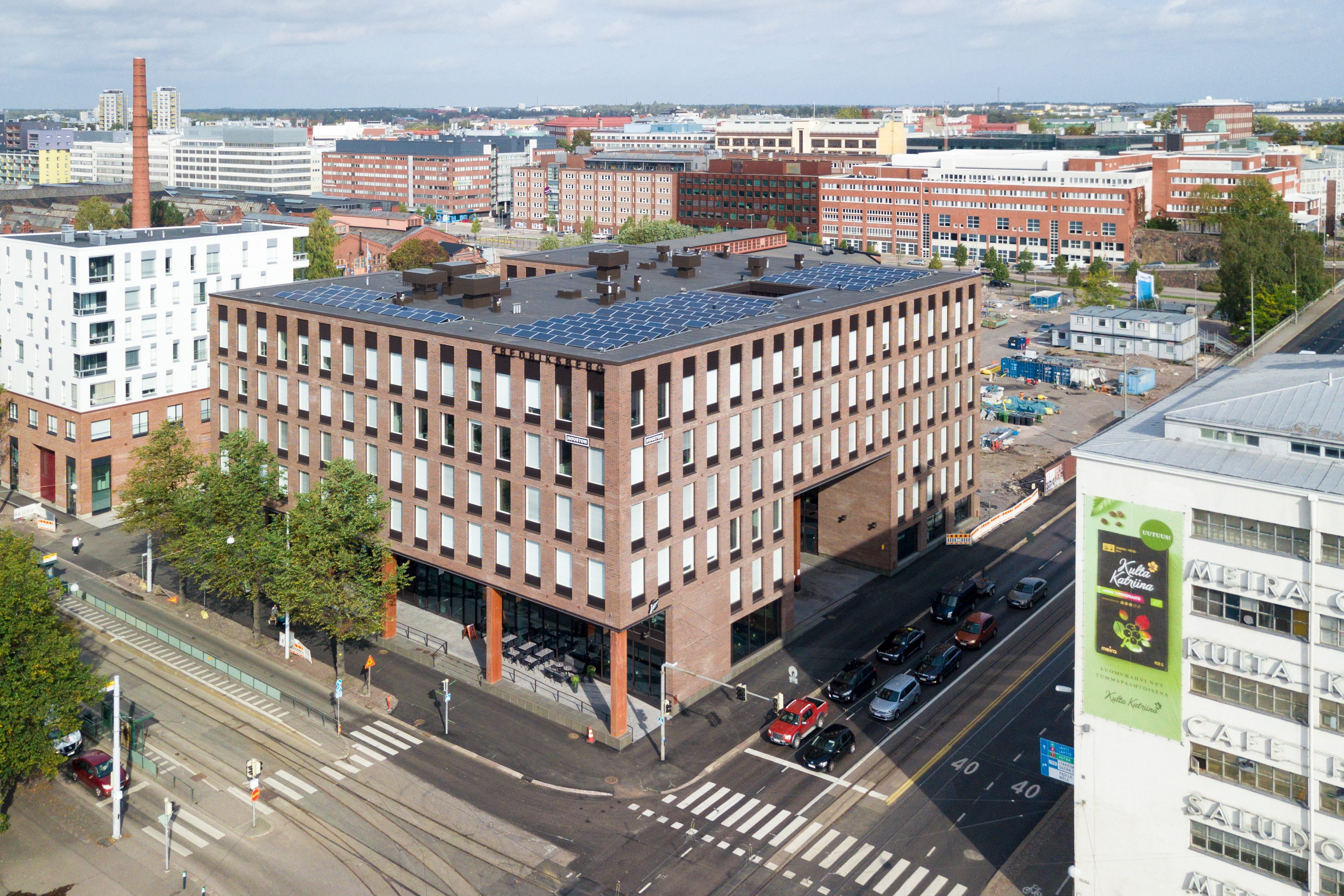 Konepajankuja 1, «Fredriksberg A», Helsinki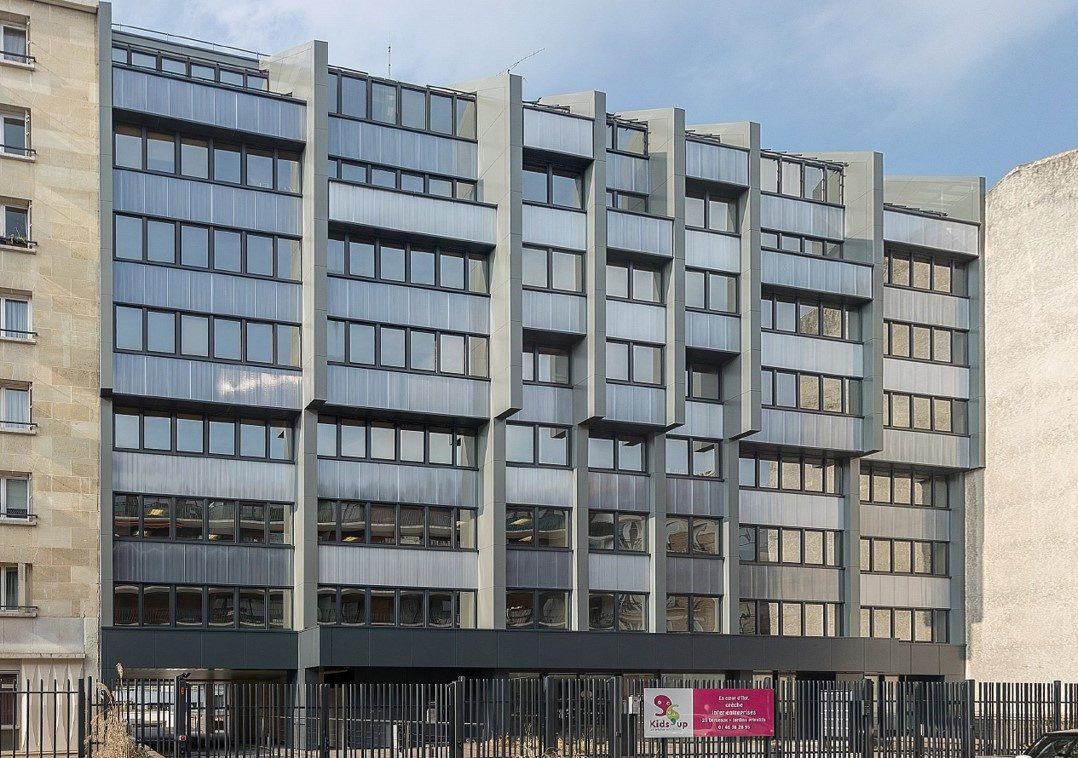 Avenue de Bellevue 32-36, Boulogne-Billancourt