The consortium composed of investment funds managed by Swiss Life Asset Managers and Vauban Infrastructure Partners ("Vauban") have acquired Wascosa Holding AG ("Wascosa") from Philipp Müller and his family, including its operating group entities, to further expand their investments in the highly attractive and resilient rail transport market, benefitting from structural tailwinds driven by an increased modal share of rail to road.
This acquisition follows an earlier joint purchase by Swiss Life Asset Managers and Vauban of an 88% stake in the German rail wagons owner Aves One AG at the end of 2021. Wascosa is a key commercial partner of Aves One.
Founded in 1964 and headquartered in Lucerne, Switzerland, Wascosa is one of the largest independent asset managers of railcars and is active in more than 20 countries in Europe, handling one of the youngest fleets of more than 15,000 wagons and serving more than 230 different customers.
Swiss Life Asset Managers and Vauban Infrastructure Partners will support Wascosa in continuing to deliver innovative logistics solutions for its clients.
As part of the transaction, ensuring continuity in the leadership of Wascosa, Philipp Müller has agreed to extend his tenure as Chairman of the Board of Directors and will continue to lead the highly experienced and dedicated Wascosa team, carrying forward the company's multi-decade heritage and reputation as a trustworthy and reliable partner.
Both Swiss Life Asset Managers and Vauban are convinced that Wascosa is in an excellent position to fulfil its mission of customer-driven innovation and to provide integrated solutions, precisely tailored to the customers' needs, all while staying true to its DNA of being a real industry pioneer.
Wascosa will benefit from the strong momentum and favourable market outlook for European rail wagons and profit from Swiss Life Asset Managers' and Vauban's professional expertise in the rail market and infrastructure experience.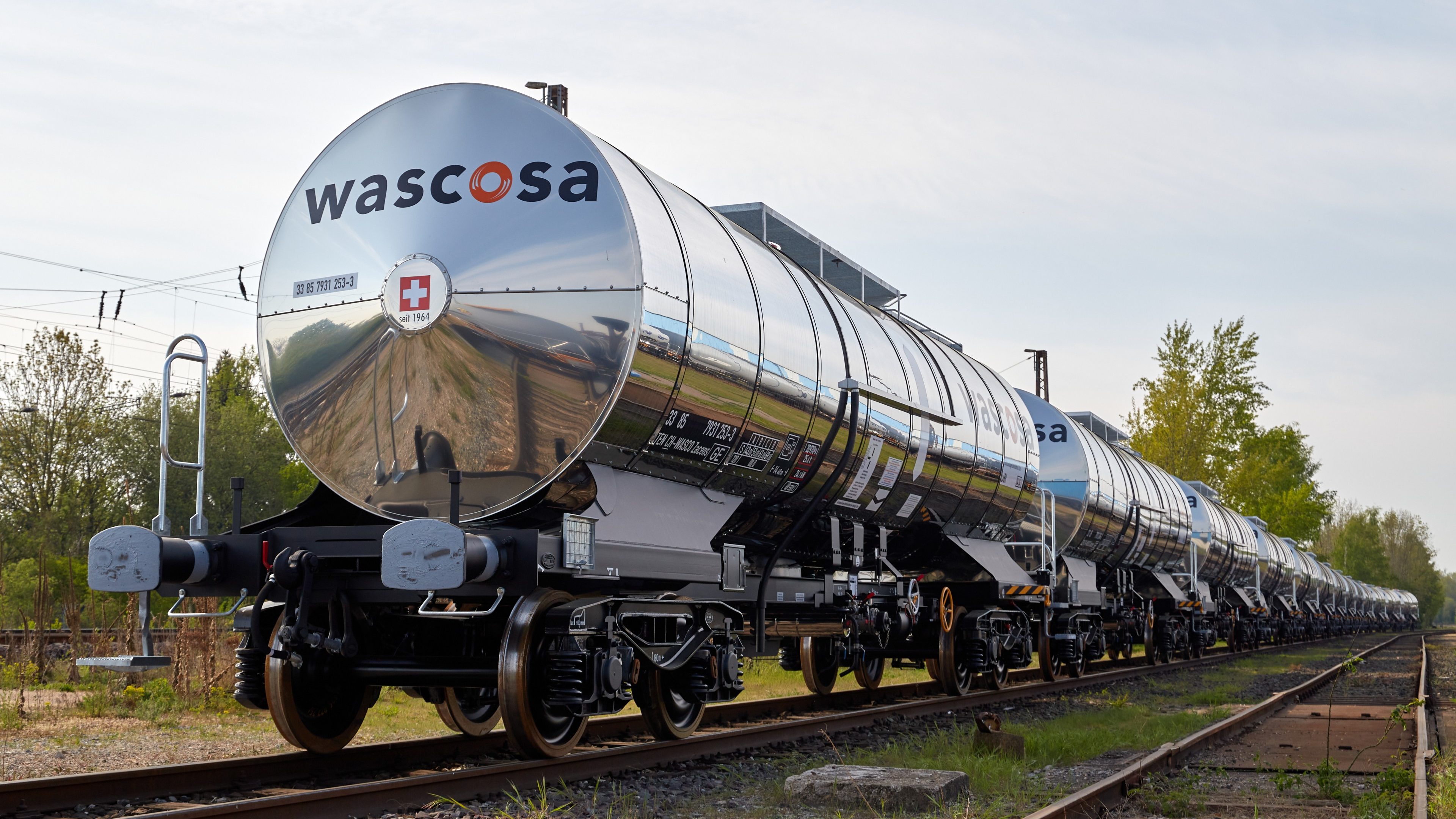 Philipp Müller, Wascosa's Chairman of the Board of Directors, says: "We are very pleased to have Vauban Infrastructure Partners and Swiss Life Asset Managers as new shareholders of the Wascosa Group. Their long-term commitment as well as their expertise in the financing of infrastructure projects will secure Wascosa's position in the market as well as its future growth."
Christoph Bruguier, Senior Investment Director & Partner at Vauban Infrastructure Partners, comments: "With its leading industry position, strong brand recognition and growing business over the last decades, Wascosa is strategically positioned to contribute and benefit from the decarbonisation trends for freight transportation in Europe. We look forward to working with Philipp and his talented experienced team, alongside our partner Swiss Life Asset Managers, to unlock the next era of Wascosa's development based on sustainable investment, continued innovation, customer-focused approach with best-in-class ESG standards."
Christoph Manser, Head Infrastructure Equity International at Swiss Life Asset Managers, adds: "The European rail sector represents an important part of our infrastructure portfolio and provides our investors with attractive investments with a focus on ESG. Wascosa is a highly innovative and leading pioneer in the industry. We are excited about the value creation opportunity Wascosa represents and look forward to working, alongside Vauban Infrastructure Partners, with all of its stakeholders to extend this history of success."
Macquarie Capital and CA-CIB acted as joint financial advisers and Latham & Watkins acted as legal adviser to both Swiss Life Asset Managers and Vauban.
Information
About Swiss Life Asset Managers Infrastructure Equity
Established in 2011, the Swiss Life Asset Managers Infrastructure Equity platform manages over EUR 9bn in AUM for its clients and partners. The team consists of more than 50 investment specialists, with an average of 20 years industry experience across the senior level members. The platform has made over 60 infrastructure investments, across 8 funds, in both direct and fund opportunities across the Energy, Communications, Transportation, Regulated Utilities, Social Infrastructure and Renewable Energy sectors.
About Vauban Infrastructure Partners
Vauban Infrastructure Partners is a leading Infrastructure Asset Manager focused on core infrastructure investments. Headquartered in Paris, it employs 58 professionals who have been working together for more than a decade. Vauban is dedicated to sustainable infrastructure equity investments. Vauban targets predominantly mid-market infrastructure assets pursuing a long-term yield-driven strategy matching the underlying nature of assets and long-term commitment to all stakeholders' interests through a strong focus on creating sustainable value. Vauban has raised c. $ 7.8 billion across 6 funds in core infrastructure from over 70 investors within over 15 different countries, and has invested in over 65 assets in mobility, energy transition, social & digital infrastructure across 12 different geographies.
https://vauban-ip.com
About Wascosa
Wascosa AG, founded in 1964 and headquartered in Lucerne, is one of the pioneers in its industry. Its core busi-ness is the leasing and administration of freight wagons for rail transportation throughout Europe. Wascosa purchases modern freight wagons tailored to meet the requirements of the freight industry with an annual investment volume of over EUR 150 million euros. The fleet comprises over 15,000 wagons - from tank wagons for the chemical and mineral oil industry through to wagons for combined transport and the conveyance of bulk goods or infrastructure construction. Customers include, for example, raw materials groups, industrial and logistics companies, private and state rail companies. More than 100 employees work for national and international customers at the locations Lucerne, Hamburg, Hull (UK) and Madrid.